Well, I have been blogging for quite a while now and being a beauty blogger has its own Pros & Cons. Testing so many hair products on hair often can leave the hair damaged and actually in my case ruined. So when I got an opportunity to review MABH Herbals Fast Growth Hair Oil from our dearest Lancy of Makeup and Beauty Home, who is also the maker and owner of the oil, I was so excited.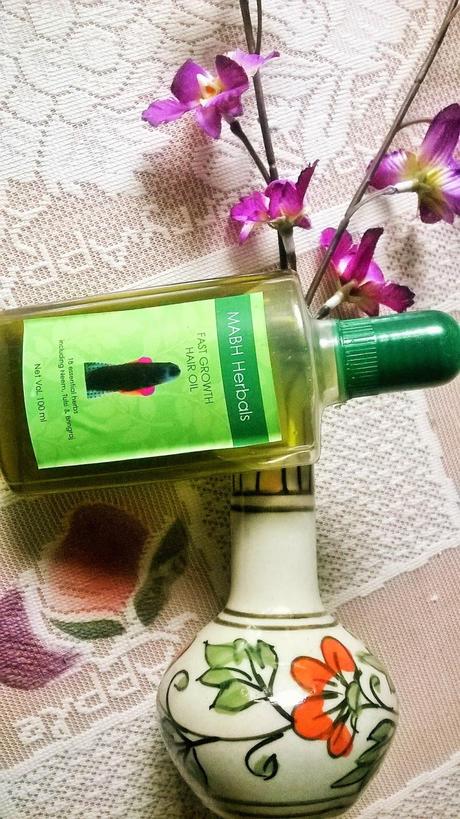 It has been a while that I have received the oil but have started using it recently. I have used it twice and thought of sharing my first impression. I am also going to take up the hair growth challenge. I will be talking about that later in the post.

About MABH Herbals Fast Growth Hair Oil:
Price: Rs.400 for 100ml Available
here
Made out of 18 essential herbs including Neem, Tulsi & Bhringraj
A bit about my hair:I suffer from extreme hair fall. I have never been blessed with the thickest and longest of hair. I had rebonded my hair 3 times. And each time I rebonded, the I had suffered tremendous hair fall. The worst was the last time and till now I am suffering from that. My hair is now very thin, frizzy and rough.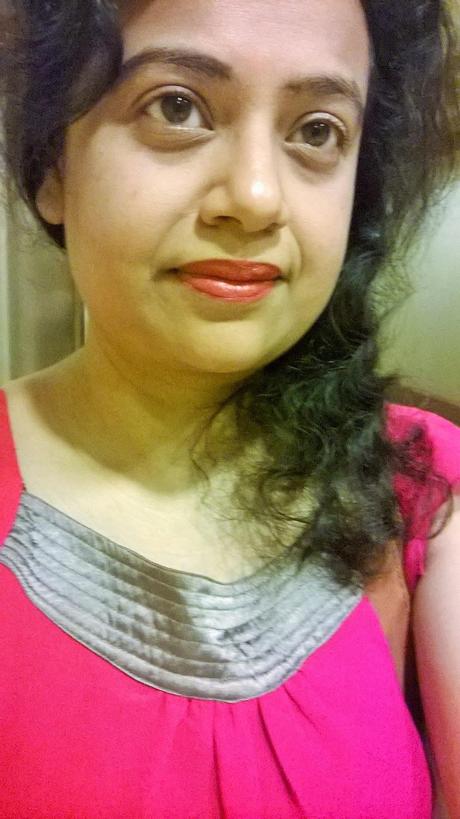 My Usage of MABH Herbals Fast Growth Hair Oil so far;

I have used the MABH Herbals Fast Growth Hair Oil twice and as instructed I have applied the oil thoroughly and massaged rigorously for 5 minutes. Then kept the hair oiled for 2 hours.

My Impression of MABH Herbals Fast Growth Hair Oil:

The first thing that I notice about any product is the fragrance. This oil has the perfect fragrance that can tell that it has all the natural goodness. It is not very sticky but definitely not a fancy oil you can apply and go out, which is good. The best thing is that after I shampoo my hair, i find my hair to be quite shiny. Generally my hair looks dull & lacklustre so this was a very promising change.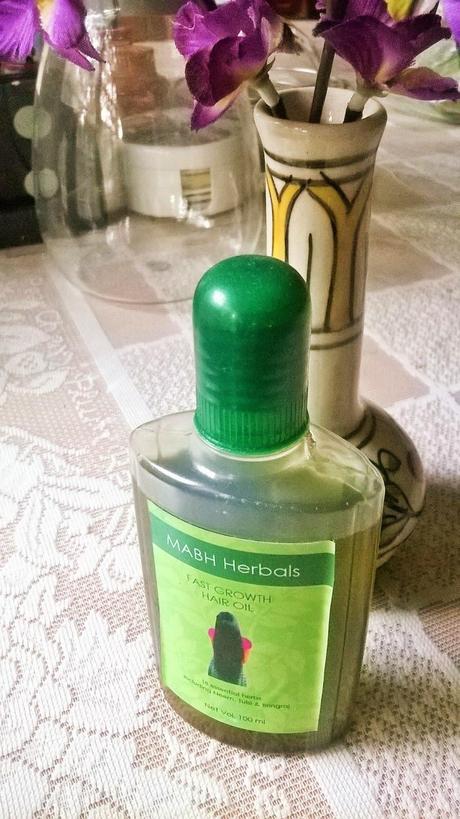 The MABH Herbals Fast Growth Hair Oil Hair Growth Challenge:

The packaging shows a lady with the longest hair you can imagine and that beauty is none other than the gorgeous Lancy, the inventor of this oil. I would be exaggerating if I say I want to achieve that as I know hair growth depends mostly on genes and internal health, but my aim is to check my hair fall and get a healthy looking hair which at least will cover my shoulders and upper back. I am taking up this challenge and will get back to you within some time.
Know more about MABH Herbals Fast Growth Hair Oil here 


*PR Sample