Today marks day ten of my usage of the M.Steves Skincare products - particularly the Purifying Cleanser and Reviving Exfoliator with some usage of the Multi-Benefit Moisturizer. These three amazing products are part of the new five product line formulated for the modern woman. M. Steves, from owner Mally Steves Chakola, also includes two other products, the Ultra-Nourishing Boost and Anti-Aging Serum, all containing

Rose Hip Seed Oil (RHSO), long known as the "youth in a bottle" for its skin rejuvenating and anti-aging properties.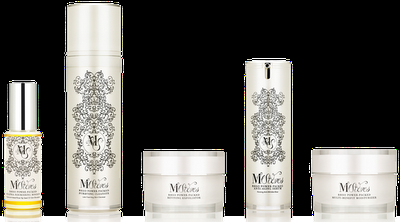 As someone with acne-prone skin, I use skincare products that fight that battle first, alas those same products always leave my skin feeling and looking dry (at times peeling) which makes you look older and your skin dull and lifeless. I was advised by owner, Mally to start using just the cleanser, exfoliator and moisturizer (which we were gifted samples of) since I am prone to oily skin. After my first use of just the RHSO Power-Packed Purifying Cleanser and Reviving Exfoliator (I started using the moisturizer three days later), my skin felt significantly softer. The dryness, tightness and peeling I experienced from using the acne products were gone. My face looked brighter and I felt no tightness when I smiled. And after using it for the past 10 days, my skin has a very healthy glow and even my makeup application is smoother.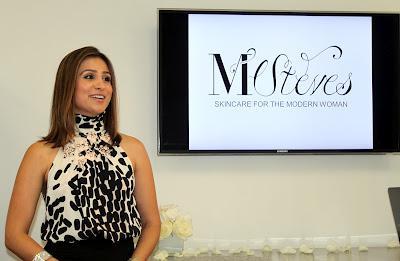 So what are the benefits of RHSO? It is an amazingly power-packed combination of natural compounds found in the oil of the rose hip seeds that contribute to healthy skin - Unsaturated essential fatty acids: Linolenic, Linoleic & Oleic Acids (Omegas 3, 6 and 9), Vitamin E and Antioxidants. These beneficial natural compounds reduce the noticeable appearance of:


Skin tone and texture




UV damage




Scarring




Stretch marks




Burns




Dry Skin




Fine lines




Wrinkles


Check out the wonderful benefits of using the M. Steves Skincare products: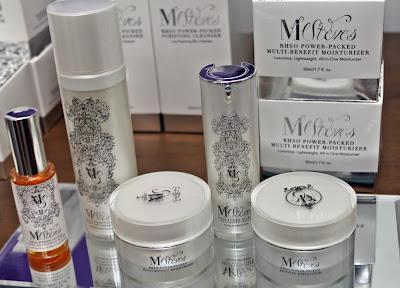 The Purifying Cleanser cleanses you skin and removes dirt, oil and makeup without stripping skin's natural oils. As acne sufferers know, once you completely strip the oils from your face, your skin just produces more which in turns causes breakouts.
The Reviving Exfoliator diminishes the appearance of fine lines, minimizes the appearance of uneven skin texture, gently exfoliates dead skin sells, and enhances skin's radiance.
The Multi-Benefit Moisturizer hydrate & nourish skin, soothe & calm skin, leaves face feeling firmer, and diminishes the appearance of fine lines. And as a woman with oily skin, I use this moisturizer day and night with no greasy/oily feeling or clogged pores.
The

Ultra-Nourishing Booster

(the concentrated Rose Hip Seed Oil Skin Booster) intensely hydrates & nourishes skin, leaves your face feeling firmer, and enhances skin's radiance. Mally also advises to add a few drop to your moisturizer, exfoliator, foundation etc.
The

Anti-Aging Serum

is formulated for both day and night use, reduces of the appearance of large pores, fine lines and wrinkles.
The products (with the exception of the Purifying Cleanser which is coming soon) are available for purchase on https://msteves.com/products.