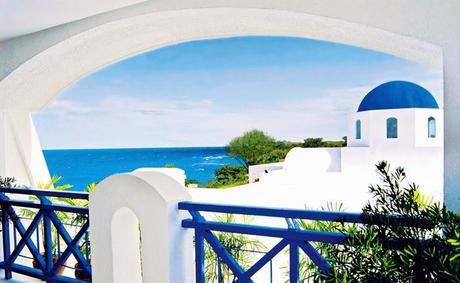 Photo by Thunderbird Resort
More than a year ago, I was so near to everyone's ultimate destination; a romantic paradise atop cliff covered with picture perfect whitewashed houses painted its dome blue, that is the Santorini, Greece. It just few hours' flight away from Tripoli where I used to work, but unseen circumstances came, went home in unexpected time and failed to visit it. Depressing! Good thing is I don't need to buy an expensive plane ticket just to see those white – blue houses in the Mediterranean for amazingly we have our own here in Philippines.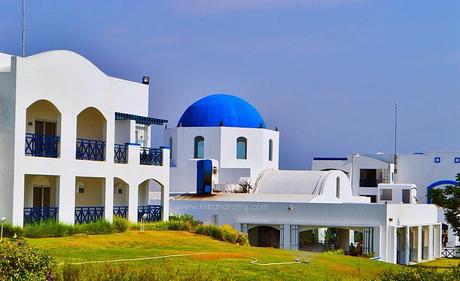 Perched in the coast of Poro Point Freeport Zone in La Union, a Santorini – inspired resort by the name of Thunderbird Resort bring the Cycladic white-washed houses and blue-domed with a perfect reunion of the beautiful green cliffs, azure ocean topped off with spectacular sunset right before your imagination. It is a Greek piece of heaven to cherish every single moment of your stay here.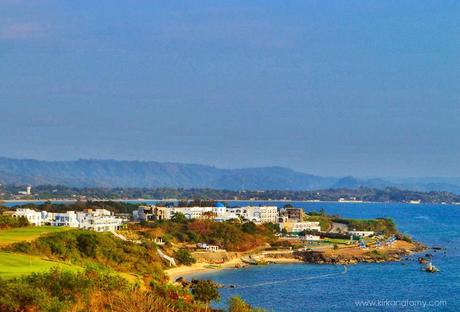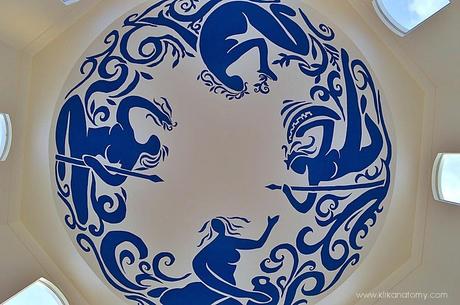 Luckily, Melo of
Out of Town Blog

invited me to a media tour to Poro Point Freeport Zone to cover the
BCDA Master Development Plan
press conference and the
Sillag Festival 2014
. What's more euphoric is that our accommodation is no other than the Thunderbird Resort. 
Thunderbird Resort is a luxurious hotel with world – class amenities, dining, entertainment, a full set world – class designed golf course and gaming facilities. This five – star hotel resort in Northern Luzon comes with spacious 22 Deluxe Rooms, 10 Superior Deluxe Rooms, 4 Deluxe Suites and 1 Athena Villa. It is designed to give an ultimate vacation lifestyle experience. Indulge and only experience the luxurious comfort.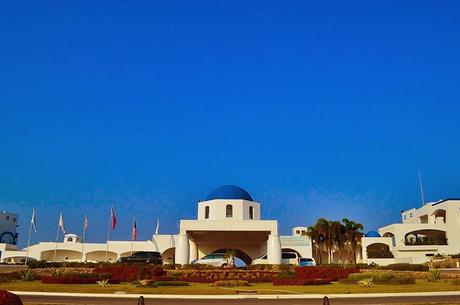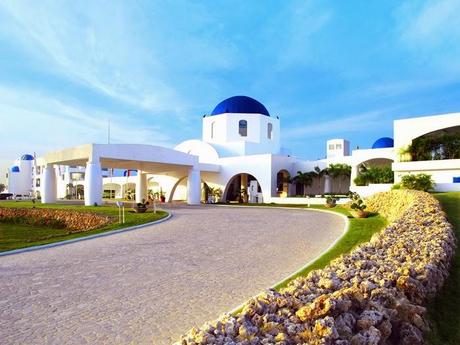 Rooms are designed to give comfort and delight to its guests, full – packed with hi – tech features and amenities like HD LCD TV with home theater surround sound system, Ipod docking station with speakers, pantry with coffee & tea – making facilities, microwave oven, huge beds and Jacuzzi bath tub for Deluxe VO rooms. Furnished living room, kitchenette and dining areas for Deluxe Suites. In-room electronic safety box and free Wi-Fi access for every room. Enjoy the horizon of the most perfect sunset in the veranda of your room which is facing the West Philippine Sea.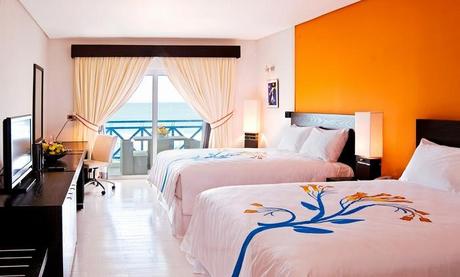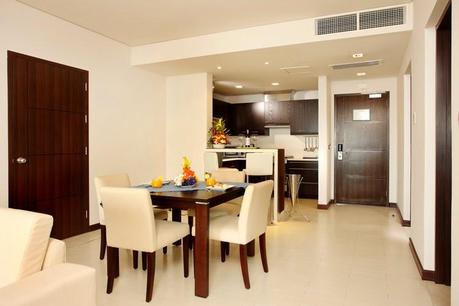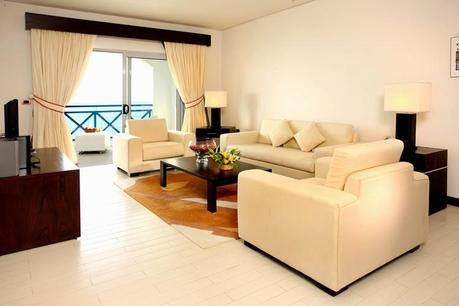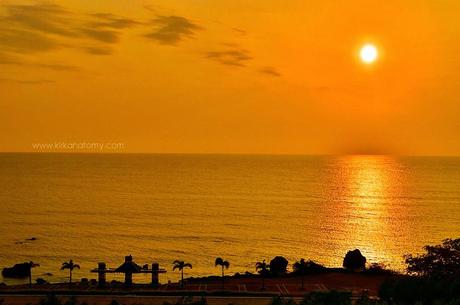 View of the sunset in our room's veranda. Lovely!
It is a perfect venue to celebrate such momentous occasions for you and your family, dine in with Olives Restaurant with al fresco terrace that serves Mediterranean cuisine. They have the best thin crust pizza ever, I swear. Buffet breakfast is also splendid.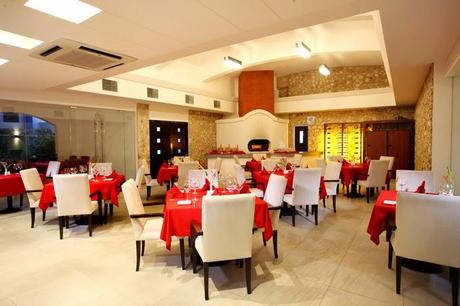 Olives Restaurant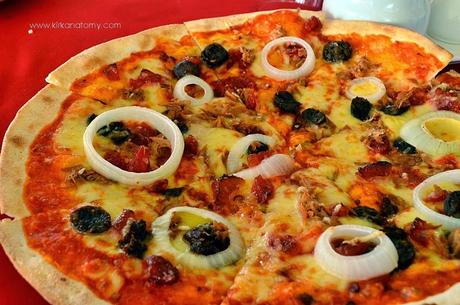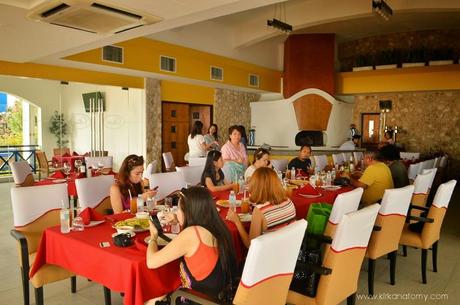 Media people having pizza overload.
It is also a family friendly hotel for it offers an infinity pool, volleyball court and boardwalk along the beach of Poro Point.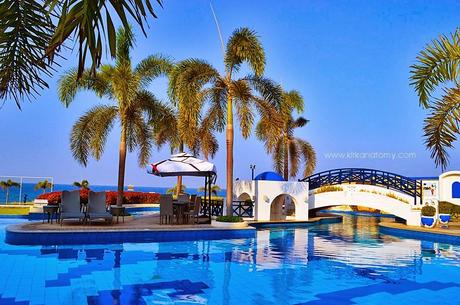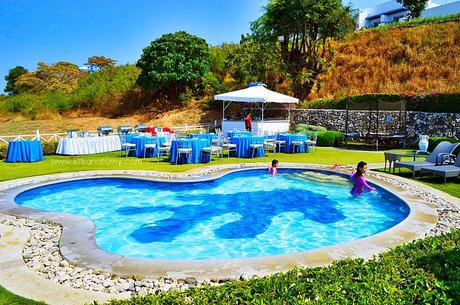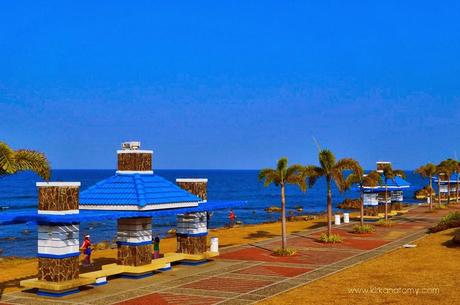 Experience tranquillity with sophisticated spa treatments coupled with a first – class experience at the Pool Bar to soothe your body and pamper yourself or look forward to the exciting activities that await you at the Cliffs Beach Club. 
Experience excitement at the Cliffs Golf Club which runs an all – weather golf course located at the peak of the Poro Point Peninsula. Challenge your tee shots on every hole of this spectacular course designed to captivate your attention. Golf rates for hotel patron and member's guest ranges from P700 – P1500 while walk – in guests rates ranges from P900 – P1700.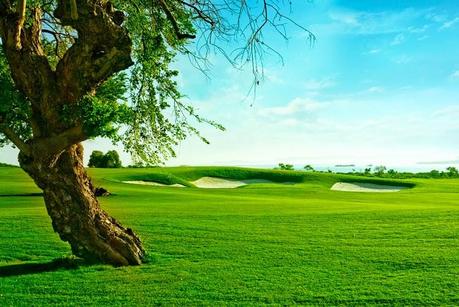 The Cliffs | Golf & Beach Club
State – of – the – art entertainment venue is set to bring an extraordinary round – the – clock gaming experience at Fiesta Casino. Try your luck here with its exciting promotions, raffle prizes and cash giveaways. Have a coffee break with its Vegas Café or in Cabana Bar which is open 24 hours and serves international cuisine. Maybe, if I just extended my stay here, you'll find me not in my room but in the Fiesta Casino all day long. I love playing in casino.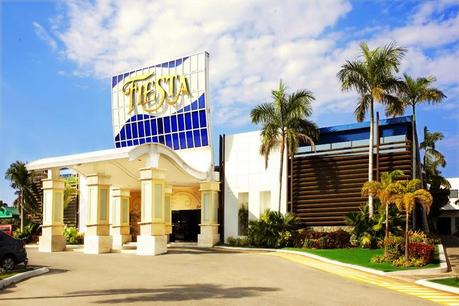 Fiesta Casino
And here's are some of the photos of the beautiful villas in the resort.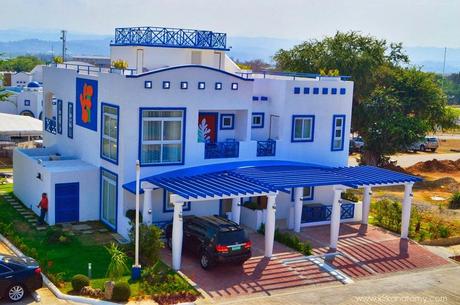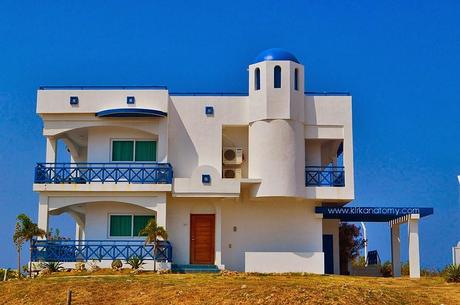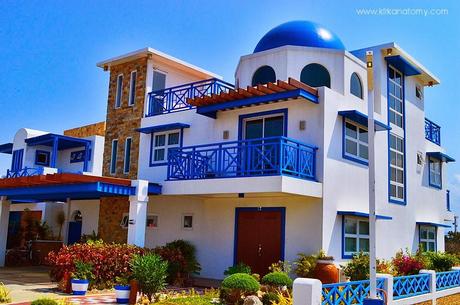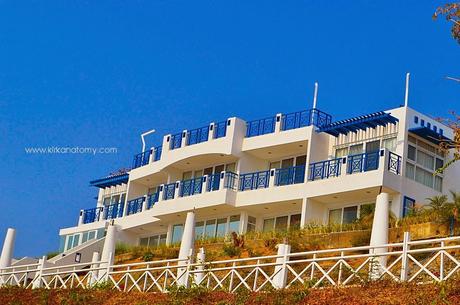 What made my Thunderbird Resort experience memorable is the staff provided us a warm welcome and extra special customer service. The staff exudes such authentic Ilocano hospitality. Thunderbird Resort is the perfect way to experience a once and a lifetime luxurious treatment that definitely you'll keep coming back. Now I can say that my dream to go to Santorini, Greece is now pacified for the moment. Thunderbird Resort is over the top, it is perfection!
ROOM RATES ( 2014 rates )
Rooms   Weekdays       Weekends
Deluxe   P 8,900   P 9,500
Superior Deluxe   P 9,300   P 9,900
Deluxe Suite   P 16,000   P 17,000
Villa Athena  
P 25,000   P 27,000
( 3-BR with maid's quarter)
El Mundo Wing   P 10,000   P 10,000
(Junior Suite)
Remarks:
1. Rates are inclusive of tax and service charge.
2. Rates are based on single / twin occupancy with breakfast.
Maximum of four persons in a room.
Extra person charge is P1,500 net, inclusive of breakfast
3. Family Plan: two adults and two children below 12 years old are free of charge if sharing bed with adult.
Breakfast for children shall be paid separately,
4. Rate for Villa Athena is inclusive of breakfast for six persons.
5. Check - in time: 2:00PM | Check - out time: 12:00NN
6. Major credit cards are accepted. 
7. Day Tour rates are available
GOLF RATES
Here's the Golf rates in Thunderbird Resort's The Cliffs
Green Fee
Hotel patrons and Member's Guests
Holes        Weekdays                  Weekend / Holiday
9                P 700                          P 1,000
18              P 1,000                      P 1,500
Walk - In Guests
Holes        Weekdays                  Weekend / Holiday
9                P 900                          P 1,200
18              P 1,200                      P 1,700
Golf Cart
Holes        Members                   Guests
9                P 500                          P 1,600
18              P 800                      P 900
Note: They are also offering a free shuttle service to and from Baguio and nearby cities. Check it out at their lobby.
Thunderbird Resort Poro Point
Poro Point Freeport Zone, San Fernando City, La Union 
Tel No. (6372) 888 7777
E-mail: [email protected]
Makati Office: (632) 886 5555
Website:
http://www.thunderbird-asia.com
Disclosure: This trip was made possible by BCDA . Thanks Thunderbird Resort for accommodating us on March 7 - 9, 2014.
Photo credit to Thunderbird Resort Poro Point.