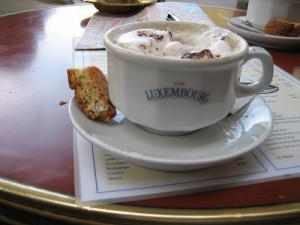 Four months ago, Amsterdam's Luxembourg Cafe reopened its doors with an elegant redesign. Despite a humble emergence back into the city scene, the cafe's new look is not to be missed.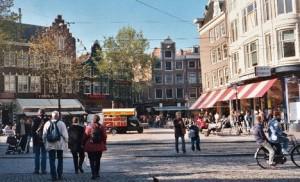 Luxembourg Cafe has long been a staple for city people watching. As crowds of students, travellers, locals and other colourful passers-by make their way through bustling Spui square, the cafe's abundant outdoor seating offers the best view of the metropolis' population.
What's more, Luxembourg is just steps away from the busy shopping street, Kalverstraat and surrounded by some of Amsterdam's most historic sights including the Begijnhof covenant.
Already hailed as "one of the world's great cafes" by The New York Times, the remodeled restaurant has much more to offer than just people watching and tourist attractions.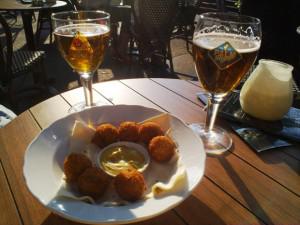 Boasting rich wood paneling, a restored bar and an expanded menu, Luxembourg has something for everyone. And a new emphasis on top-notch, locally sourced produce, combined with impeccable service is boosting their already solid reputation. Just sample their famous Dutch krokets or their super-sized club sandwich and you'll agree!
Of course, Luxembourg offers the usual line-up of Dutch beverage favourites including cold Heineken and Amstel beers, finely crafted coffee drinks and fresh juice. But the new Deluxe Champagne breakfast is a great treat for celebratory travellers.
Whether you're looking for fine dining, a friendly atmosphere or just a spot to stop and rest your feet – Luxembourg Cafe is an Amsterdam favorite that no one should overlook.