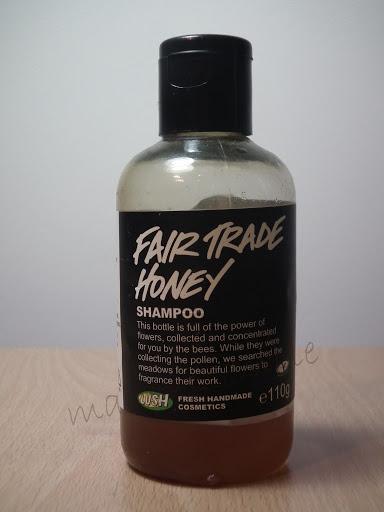 I am a great fan of Lush's bath line. Lush always makes me hungry, whenever I pass a Lush store, I stop in front of the store and let the nice, delicious smells takes over me.
Since I was a kid I like smelling things, foundations, blushes, nail polishes, shampoos, you name it. Mum's always scared of that I would be an addict, in a way she's right, I confess I am an addict but a makeup addict.
As you know I have oily /greasy hair and I am in search of a shampoo which will balance the sebum. Also washing my hair every so often makes my hair ultra greasy too. Yeah in away with greasy hair there is no run away. If we wash every so often it is greasy, if we do not wash than it is greasy again. I am always on the horns of a dilemma. 
But I do not only have greasy hair, I have dry ends as well, it is because having highlights for so many years and by having this many years it damaged my hair. I wish I have never changed my natural hair color.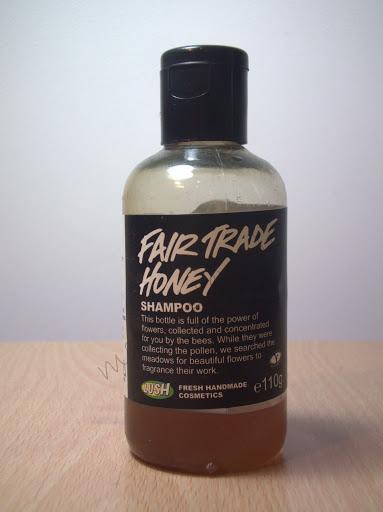 It's a good shampoo for normal - greasy hair, It makes your to look shiny and healthy. On the other hand if I do not use any conditioners after the shampoo, my hair turns into a spaghetti , it gets tangled,  I can not even comb it with my fingers, so bathing turns into a torture. Than again if I use a conditioner, my hair keeps fresh for 5-6 hours than gets oily. 
I recommend this for girls who have greasy hair and normal hair.
Have you ever used any Lush Shampoos or this shampoo what are your thoughts about this?
Quantitative Ingredients
Fairly Traded Honey, Linseed Mucilage, Sodium Laureth Sulfate, Sunflower Lecithin, Cocamide DEA, Lauryl Betaine, Geranium Oil, Beeswax Absolute, Neroli Oil, Rose Absolute, Bergamot Oil,*Citral, Geraniol, Citronellol, *Limonene, *Linalool,*Benzyl Salicylate, *Eugenol, Benzyl Benzoate,*Farnesol, Hydroxycitronellal, Perfume
I received this for review purposes only. You are reading my honest reviews as always.