Hi everyone! Today I wanted to do a quick post on a little haul from Lush Cosmetics. I will go over how I use the products and also show you a couple ways I store my Lush products! 
Dorothy $6.25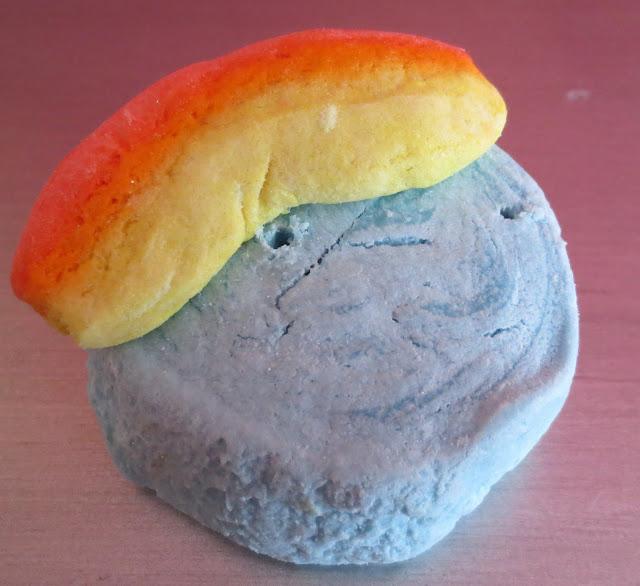 This bubble bar has a sweet/floral scent.
HOW TO USE: Break into a couple pieces (you can save a half for another bath or use all of it if you have a bigger tub or like lots of bubbles!). Break the product in your hands and run it under the running water. Lots of bubbles will form!
 Butterball $4.95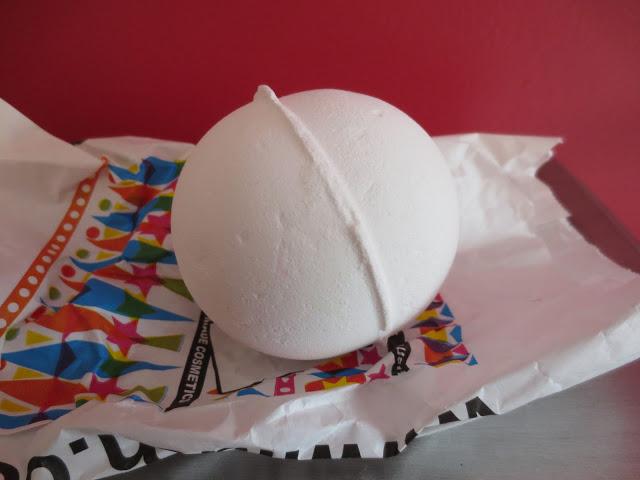 This is honestly probably my favorite product from Lush. It has a very soothing, vanilla scent. This product contains cocoa butter so it helps with dry skin. This product does NOT contain any glitter etc. so there is nothing to clean up after. 
HOW TO USE: This bath bomb is very big. I can easily get two baths out of it. Cut the product in half with a sharp knife if you want to get more than one use out of it. Run the water and drop the bath bomb in the tub! 
Cinder $6.25 (Holiday Bath Bomb)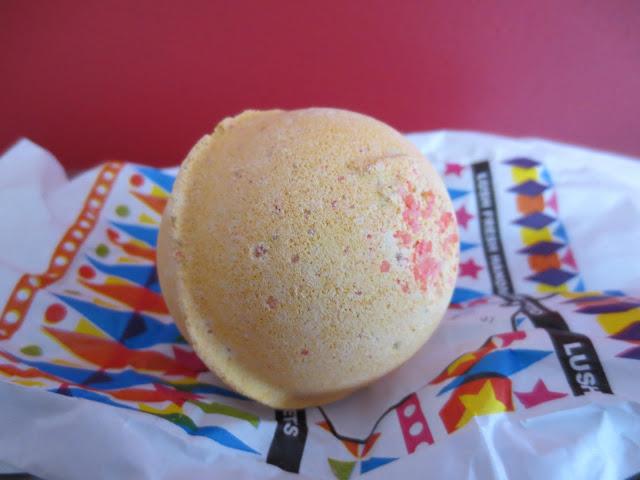 This was one of their holiday bath bombs. I really liked how this one fizzed and crackled in the tub! I use this product the same way as the Butterball bath bomb above. 
StorageI really like to store some of my Lush products in this apothecary jar that I got from Michaels Craft Store. I would recommend using a jar like this for bathbombs & bubble bars that you know you will use in the near future. 
As you can see the products aren't separated my anything so you do get some products on one another. This doesn't bother me and when I use the product I never notice a difference. I also really like how this jar looks in my room.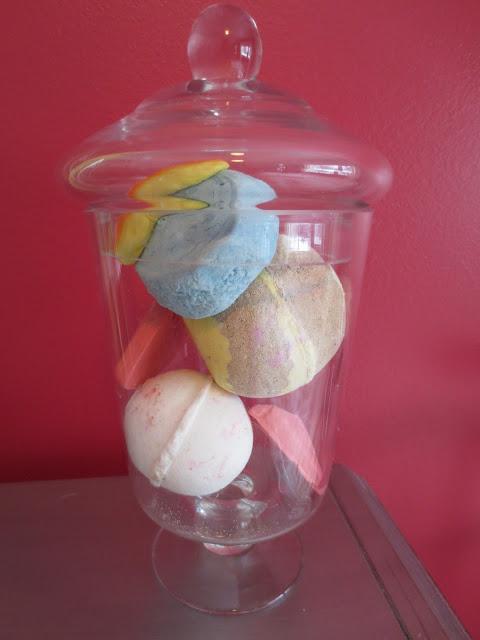 If the product is very glittery or I dont have room in the apothecary jar, I sometimes just keep the products in the little bags that they come in. You can easily just fold the top over and stick it in a drawer (the drawer will smell like the product eventually!..yum!).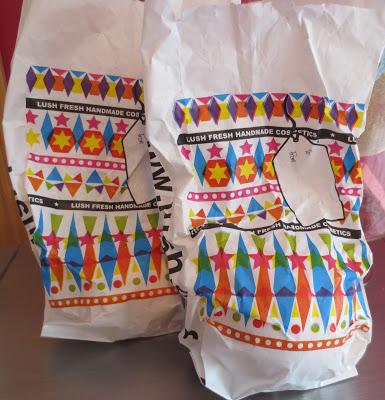 Another way I store my Lush products is by wrapping them in plastic Saran Wrap. I find this is usually the best at keep the products fresh as they do dry out a bit if you don't use them within the first few months of purchase.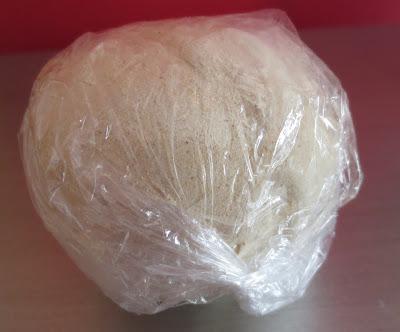 Overall, I wouldn't say these are the best ways of storing your Lush products but it definitely works for me! I enjoy displaying some of my Lush products as some of the bombs and melts are so cute and colorful!
I would love to know how you store your Lush products!
Thanks for reading!