LUSH introduce their newest Knot-Wrap just in time for summer!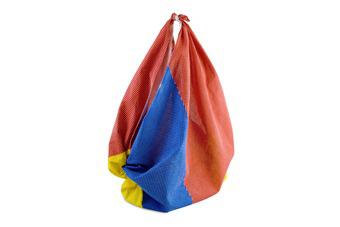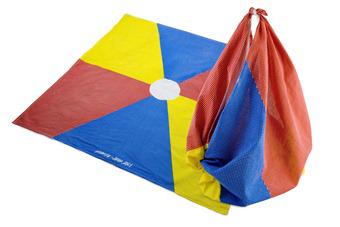 The Beach Ball Knot-Wrap Bag (£4.95) is here for a very British summer and just in time for the warmer weather! The newest addition to Lush's environmentally friendly Knot-Wrap range is designed to look just like a beach ball when it's wrapped up and can be used to carry your summer essentials about while you head to the beach and enjoy the summer sunshine.
Inspired by bright and colourful beach balls, as well as a bag, this oversized scarf can be also be used as a neck scarf, a bandana or just something dry to sit on when you're picnicking. Limited edition until the end of August 2011, make sure you don't leave home without it!
Lush introduced their successful Knot-Wrap range in 2009, offering vintage scarves as a means of gift-wrapping in-store to encourage customers to save on paper usage. Our Knot-wrapping with vintage scarves has proved so popular that we decided to print scarves of our own design too! Using techniques similar to origami, the idea originated from Japanese culture where it promotes caring for the environment and reducing waste. All of the beautiful scarves are reusable and multipurpose.