Note: Original article was posted on this blog on 2007. This article has been re-written for re-posting purposes. (and to minimize the grammatical errors, I'm not saying there's none now ok!? =D )


On Sunday (07-01-07) I accompanied my girlfriend to the Manila Hotel where she will be attending a seminar for operating room nurses. I really had no business that I have to do there so I left immediately right after we found her co-nurses in the venue.
Manila Hotel which is a five star hotel situated in uptown Manila. Originally built to rival the Malacañang Palace in 1909,  It lies near the famous Manila Bay where a the largest man made park leads off, the Luneta Park.
I started alighting  from the hotel's grand entrance and found my self on the stairs of the lawn fronting the Quirino Grand Stand which were in poor condition.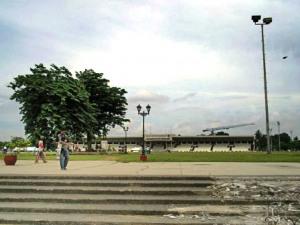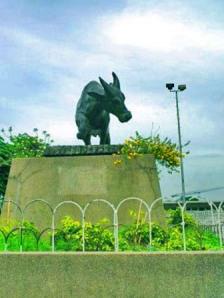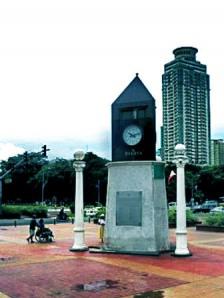 As I turn my back from the grandstand I saw where every place in the Philippines is measured, The flagpole where kilometer zero is.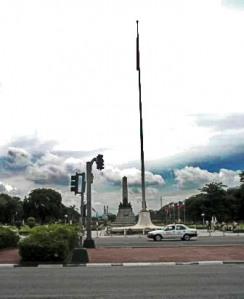 As I crossed the well paved streets of this part of uptown Manila I saw something much more significant than where every thing is measured, the cause of why we can call our nation independent, the monument of the national hero of the Philippines.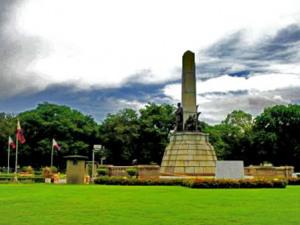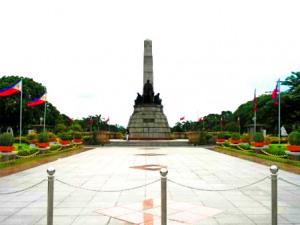 There were a lot of foreign tourist that I saw being guided around the park, most of which were east Asians. I walked further towards Taft avenue it's nice to see that people are enjoying the park as it should be, however,  this walk just strengthen my belief that we should be freeing more space in our city than rather than putting up high-rise buildings.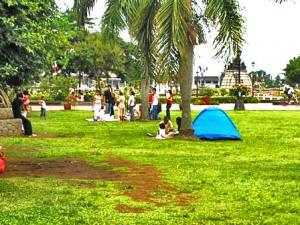 Just a stone throw away from the Rizal Monument is the La Madre sculpture which was originally a part of a bridge that crosses the Pasig River from the Binondo area to uptown Manila. The bridge was destroyed during the war but was not reconstructed to its original state.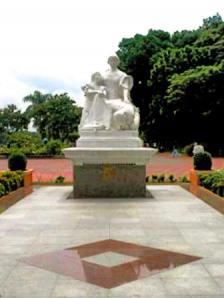 Adjacent to this sculpture is a small subpark that they call freedom park (if I am not mistaken) this is where sculpures or monuments symbolizing freedom stands in celebration of the Philippine Independence Centinnary.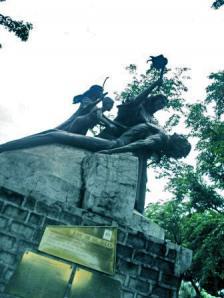 After taking pictures as there were really not much to see inside it I went back to the main park. I walked through this avenue pf flags leading to where busts of heroes lining up the perimeter of a lagoon.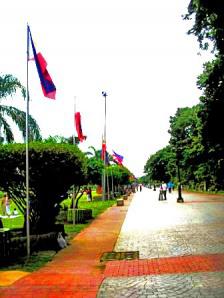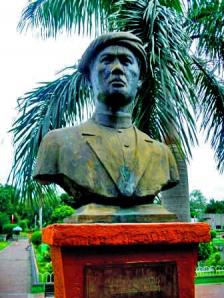 I tried to enjoy the momment since I rarely go this park, so I sat down on a bench and watch families around enjoying their lunch while sitting underneath the slim shades of the trees.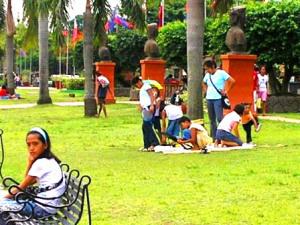 The sun was really not that friendly that time so I decided to continue my journey. Walking back to the avenue of heroes I saw this domed building across the horizon. I then figured out that it was the planetarium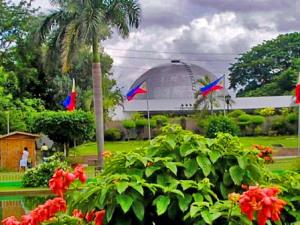 I've never really been to the or even a planetarium so I guess I should write this down on my bucket list.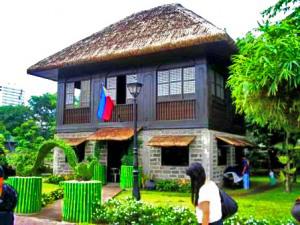 Further down the park as I walk nearer to my destination sits the Aguinaldo House. This is the house that was used during the Philippine Centinnial celebration to re-enact the declaration of Philippine Independence, where Aguinaldo then unflurred the Philippine National flag to the Hymn of Marcha Nacional that was composed by Julian Felipe.
Next to the Aguinaldo house is one of the most magnificent monuments there is in Luneta Park, The Sultan Kudarat Monument.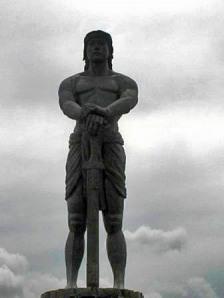 Okay, yes I know I said Sultan Kudarat but on my picture it says that it is Lapu-Lapu the Philippines first hero ever, because as far as I could remember when I went up to the statue to verify who it was I was expecting Lapu-Lapu but what I remember seeing was Sultan Kudarat. So I guess you should go to Luneta to see what I mean =)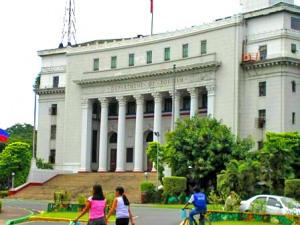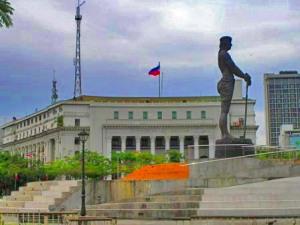 As I reached the end of the park I found the relief map of the Philippines which was in bad condition at that time. I walked towards the Manila City Hall whose clock tower can be seen from where I was standing.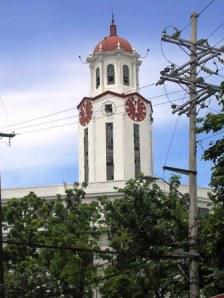 While I was walking the sidewalk going to the jeepney stop for my ride home, I realized that we keep on concreting every thing in our city. But on what I saw during my walk is the need to free up more spaces.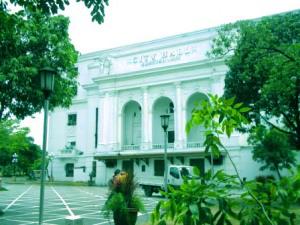 One thing that I see that the park needs are more trees. I see people trying to fit and enjoy the park on slim shades of trees, yes we do have gardens in the park where people can enjoy more shades, but the main reason why these people are spending their day there is to save money but still enjoy bonding with their families so do you think they would want to pay for some shade. Even the concrete jungle of New York has a decent park full of trees.
Instead of putting up so many statues and monuments in one place why not put more trees. It is much more important to make these parks and spaces usable for the living. With all due respect to our heroes and national figures who have passed away, I think it would be better if we could make other parks for them instead of putting them into one as this park has seemed to become a Parking lot of statues and not a park for people.
How to get to Luneta Park?
Take the LRT and alight from the UN avenue station going towards the north to the direction of the Monumento station. walk on the left side of the road until you see a standing sign name saying RIZAL PARK.