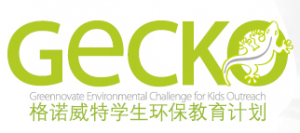 The largest country by population and second largest economy in the world, China is struggling to balance economic growth, social equity, and environmental sustainability. Eco-trek, who will not publish their weekly installment next week, visited Shanghai this week.
One of the examples of consumption in China is the fact that in excess of 100 trees a day are used to produce disposable chopsticks. China could take a page out of Japan's book and adopt reusable chopsticks.
Here is a run down of what China is doing to move toward environmental sustainability from their weekly newsletter:
Beginning in March, China's Premier Wen Jiabao announced an ambitious five-year plan in order to increase energy efficiency and curb carbon emissions – and a reduced target for economic growth. China has set a high benchmark for its environmental goals. As the Chinese saying goes: "Every journey begins with a first step." To encourage the Chinese to recycle chopsticks is one such step. More than 100 trees a day are used to produce disposable chopsticks – trees that could be easily saved.

The Mercedes-Benz F-CELL World Drive and the 3 B-Class F-Cells caught immediate attention when they showed up on the streets of Shanghai. For China to reach it's goal and significantly reduce carbon emissions, fuel cell cars could play a key role. According to the World Bank, China invests 15 billion US dollars in vehicle electrification versus the 3 billion in the US and China will overtake the US in sales of electric vehicles by 2020.

Creating environmental awareness is key to achieving more sustainability in China. As the nation is growing and people's lives are changing more rapidly than anywhere else, it is important to lay the groundwork for environmental consciousness. To do exactly that is the objective of Greenovate, a broad network of sustainability consultants, engineers, marketers, educators and students. One of their projects is GECKO. More about this on this week's Eco-Trek.
[Image source]