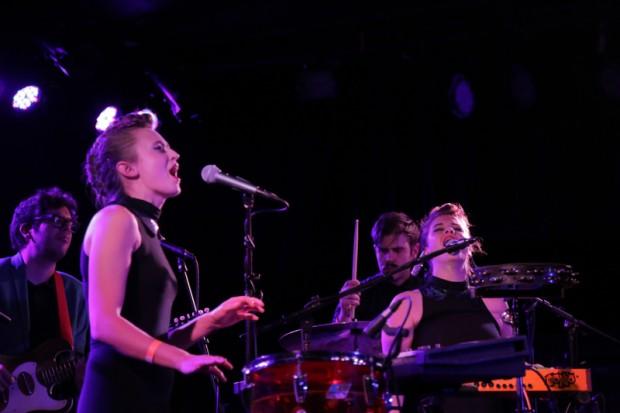 Photos by Ashley Maas
Lucius hit the stage at Knitting Factory last Friday night for what had to be one of the best shows we've covered this year. Though I've seen the band countless times, they never cease to amaze with perfect harmonies, cheerful banter, and top notch musicianship. While each song was a highlight, their final encore was what really sticks in my memory — the band stepped out into the crowd and played a full-acoustic number from the middle of the sold out venue.
Not to be forgotten were incredible sets from both Backwords and You Won't. The latter's lead singer, Josh Arnouse, has a stage presence like no other — he captivates and crowd first with his striking vocals and keeps us excited with fun dances and unexpected expressions. His only bandmate, Raky Sastri, matches that bravado by insanely juggling at least 3 instruments at any given time. Oh, what a night.
Lucius




















You Won't
















Backwords