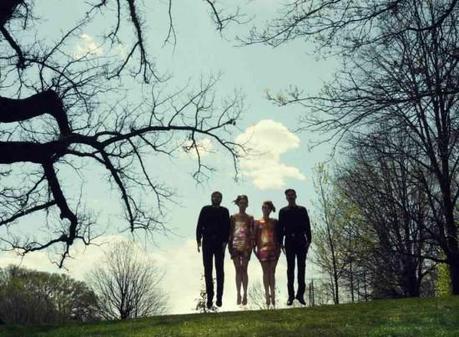 Way back in 2010, we posted a Buzzsession of Brooklyn-based Lucius (@ilovelucius) playing unplugged in a flower shoppe, and we've been keeping tabs on them ever since. This has been an incredibly busy year for the quartet, who released an EP back in February and have been gigging continuously, including SXSW and the more recent Great Googa Mooga.
Our #Follow articles typically feature the various ways to stay connected with a band via their social networks (and, yes, I will get around to that), however, this one is a little different. I want to take a minute to highlight a way that you can truly be connected — by helping with a cause that directly impacts the band.
Not long ago, their recently-purchased band van, which was packed with gear, was stolen. This summer, they plan on touring, and while they've been able to loan gear from friends, they're in need of their own. Lucius have set up a PledgeMusic account, similar to Kickstarter, in hopes of raising funds for new gear, and right now, they just need a mere 30% for the project to be completely funded. Each pledge will get you a different prize, including things like a vintage postcard from the band, an exclusive Lucius poster designed by Derek Eads, a mystery bag, attendance at the taping of the Live EP Sessions, and a whole lot more. So, if you can give a little or a lot, this is a cause worth investing in.
Okay, now for the plethora of social networks where Lucius can be found and followed. If you're looking for the basics, check their main site, Facebook, or MySpace. Their YouTube channel has a mix of music and personal videos, and both their Twitter (@ilovelucius) and Instragram (ilovelucius) provide a balanced mix of the business and personal aspects of the band as well…oh yes, and plenty of adorable cat pictures. Here's a sample of some of their social network goodies.
And here are some noteworthy posts from them on Instagram:
"Evening sky, Montauk"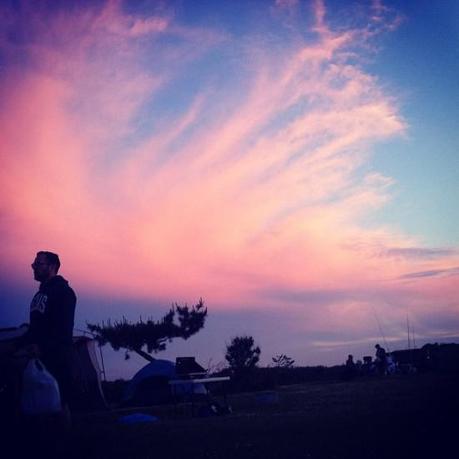 "This is Danny's face"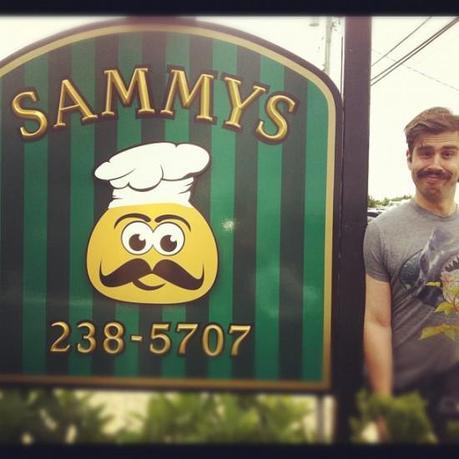 "I found my cat sleeping and snoring just like this."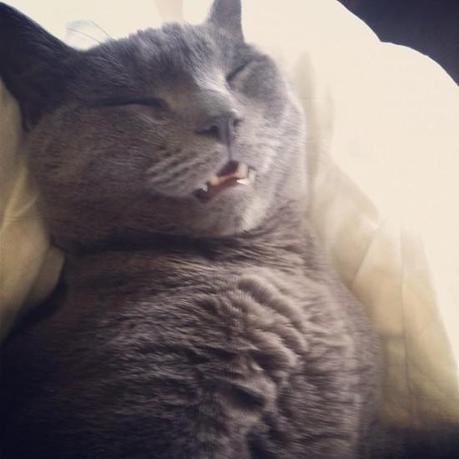 "Snowmine destroying humans."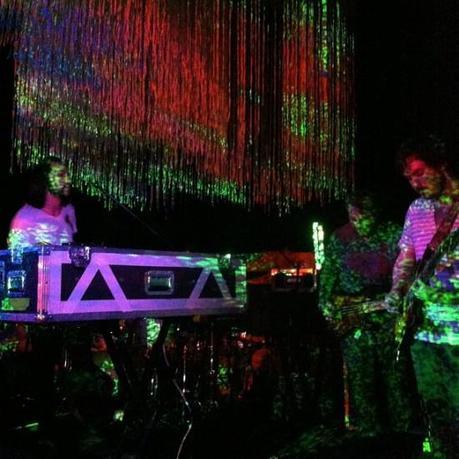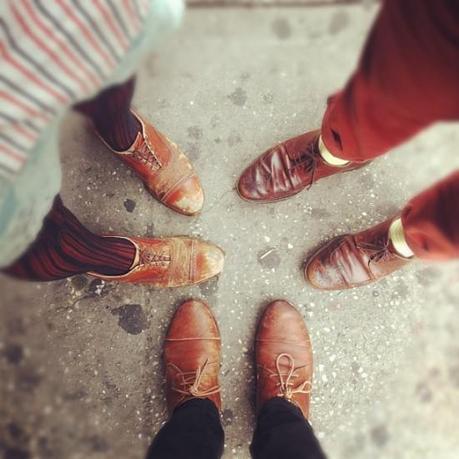 "Marcel joining his favorite musical in his dreams…CATS!!!"