Lately, when I am asked where I live, I generally say "the most beautiful place in the world."  There's something about Kansas that I get homesick for when I'm away.  Now living in Manhattan, KS, otherwise known as "the Little Apple" or "Manhappiness," I have realized how few trees one needs to be happy in life.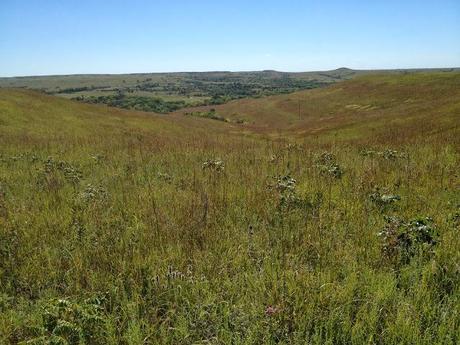 My photo from the Kanza Prairie Biological Station near Manhattan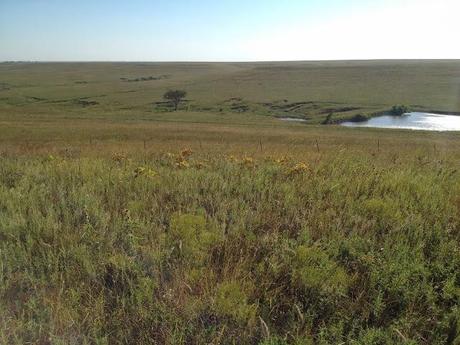 My photo from the Tallgrass Prairie National Preserve
Don't get me wrong, life isn't plain out here in any way.  I'm plenty busy in Manhattan as K-State is a huge university, nearly 25,000 students strong.  Life at K-State has been exciting.  I have twenty private voice students who are doing very well, and I teach two Italian Diction classes.  In a couple of weeks, I will have 12 students participate in the regional NATS (National Association of Teachers of Singing) auditions.  NATS is an annual voice competition.  My students are working hard, and I am so excited for them to have this experience.  My other students will be at the NCCO (National Collegiate Chorus Organization) convention representing K-State on a national level in Charleston, South Carolina.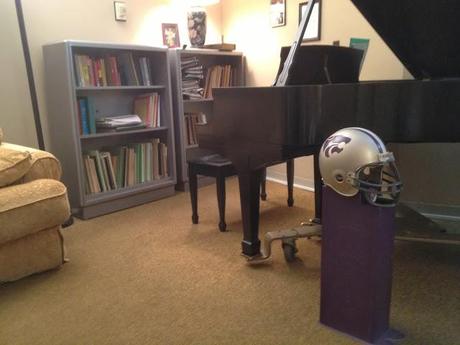 A corner of my office, with my Steinway named " Dorothy" and a PEZ style K-State football soda dispenser that my brother made me - I also have a Pavarotti PEZ version as well!
In September, I was able to arrange for some of the K-State opera students to visit the Lyric Opera of Kansas City, meet the world-famous Joyce DiDonato, and watch a dress rehearsal of her with the opera company as they prepare for a production.  Having lived in Manhattan and as an alumnus of K-State, I know what it is like to live in the middle of Kansas AND be a professional musician.  Thankfully, one of the great artistic centers of America is only 100 miles away.  I thought the experience was priceless for our singers to go to Kansas City and see what a professional opera company is like and what the professional work environment is like with some of the world's greatest singers.  Thank you Joyce and the Lyric Opera for welcoming us!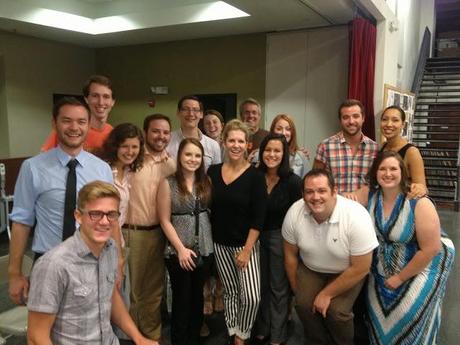 K-State Opera with Met opera stars - Joyce DiDonato, Nicole Cabell, and William Burden
K-State is going through a tremendous time of growth and change.  There is a giant addition to the football stadium, however the football team is not quite on track with our championship caliber teams of the last several years.  Still, I love to go to the games (frankly, because I'm the loudest fan) - quite literally, I went to college to learn how to make loud noises...my teachers taught me well.  Sadly, since I was 4 hours late in renewing my season tickets this year, last week was the first time since December of 2002 that I didn't have a ticket to a K-State football game.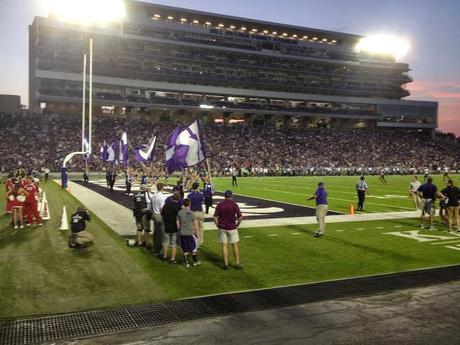 Photo from my less than ideal seat at a game this season - I couldn't really see anything downfield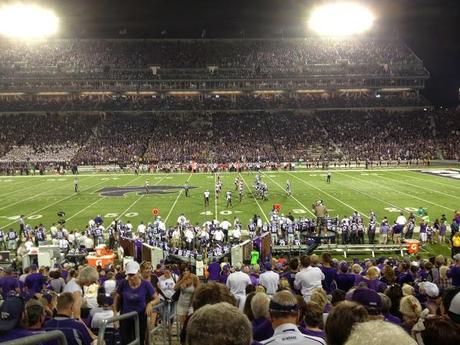 I moved to sit with another professor in a seat that opened up near him - this seat is what I need!
Outside of lessons, I'm currently helping to plan some major events including one of the largest arts events in K-State history called "Rhapsody".  It will be held at the Kauffman Center for the Performing Arts in Kansas City on May 3.  I will post all sorts of info on that in the future.
Last week, I sang with the Chorale, and as the voice of Sebastian in "Under the Sea" from
The Little Mermaid,
 in our Songs from the Silver Screen concert.  It was pretty amazing, only because I never get the opportunity to sing songs like that and rock out in front of an audience.  I usually reserve that for my car, and only when no one is around. The concert was the first time my parents, Aunt Rita, and grandparents came for a concert, so they took some much needed photos of the Grammy.  The Chorale normally doesn't perform film music but it was extra special to meet J.A.C. Redford, the orchestrator for
The Little Mermaid, Avatar, WALL-E,
and many other movies.  In a way, it was really funny to meet him.  We both felt awkward at times during a donor's after-party following the concert as we stood in the corner of the donor's art-filled living room.  Neither of us knew many people there, so having met only minutes before, we began talking.  It turns out we both read the same book over the summer about being introverts!  Appropriately, we talked awhile in the corner of the room away from everyone.  I hope to work with him again sometime.  He loves the Chorale, so I'm sure our paths will cross again, but until then, he is orchestrating the next couple Pixar films!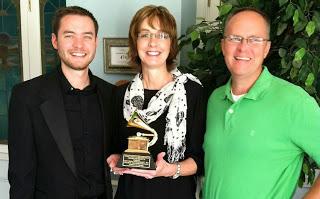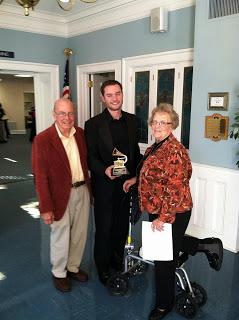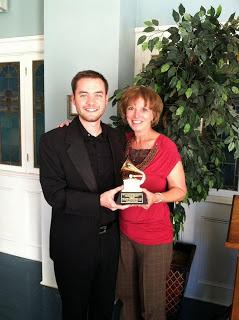 Next Sunday (Oct. 27) I will be performing Finzi's "Farewell to Arms" for orchestra and solo voice with my good friends, the Village Chamber Choir & Orchestra in Kansas City.  I will give you an overview of that piece next week.
OLYMPIC UPDATE
In gearing up for the Opening Ceremony, I can't tell you how excited I am for what I hope will be the greatest ceremony in history.  I watched the Beijing ceremony (again) last night, and that will be a tough show to top, but I suppose you will have your opinions on that come February 7!
In another bit of startling news, the Olympic Flame has now accidentally been extinguished 16 times!
Also, my media interview tally is a daunting 30 now, but I have some exciting plans for once I am in
Russia
.  I will be doing some live interviews for NBC in the weeks leading up to the games, as well as a couple of interviews for some K-State outlets as well.  It's an exciting time!