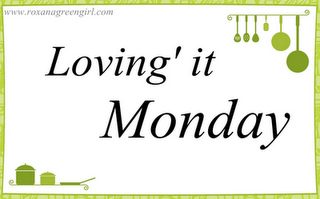 I have a problem, a serious one. Every time I read my friends blog I crave their delicious treats, may them be baked or not,  sweet or savory. I have a long, and I really mean long, list of bookmarks, all organized in folders : breads, cakes, cookies, savory you get the point.  Sometime I save them on Pinterest to make sure I don't forget about them. Sometimes Pinterest is not working and I'm going back to my long list of bookmarked recipes. I've decided to share my favorite recipes with you on every MondayIf you have a recipe you bookmarked or shared a recipe that was mind-blowing, please feel free to share it with me using the linky tool (hopefully it's working). 
Here's my selection for today. 
Cranberry ginger upside down cake from Jeanette's Healthy Living I love baking with cranberries and this gingery cake with the fresh cranberries buried in it looks like a great addition to the Thanksgiving dinner. It's also gluten and dairy free, making it not so heavy on your belly after all that turkey and gravy.
Speaking of fresh cranberry I love these Cranberry apple walnut crumb bars from The Mom Chef. They may be a great snack after playing in the park and are so easy to make, the food processor doing most of the work. Don't you just love this type of directions? 
Keeping the easy recipes theme, my friend Liz from That Skinny Chick can Bake made these amazing Raspberry cream scones. I don't think there's something better than waking up in the morning to the smell of freshly baked goods and scones are so easy to put together and bake in under 20 minutes. 
If you're more of a muffin lover then maybe these Banana coconut muffins from She's cooking might tempt you. I tried before this combo and fell in love with it. The moment I saw these muffins they went on my "to bake asap" list.
With just a couple of weeks away from Christmas I'm on the look out for great cookies, like these Green tea and white chocolate chip cookies from Just one cookbook. A dozen of these nicely wrapped and you have a great homemade gift idea.