Last Monday for my 30th birthday my friend Mushie shouted me lunch at the new Chik and Kent, a trendy Indian fusion café owned by the guys behind Velvet on Kings Street.
Velvet was one of my favourite cafes to go for coffee when I was working in the city and one sip of my latte that day was all it took to remind me why I loved it so much.
Chik and Kent's service was fantastic from when I first arrived until we left. I had got there a little earlier than Mushie so whilst waiting I ordered my latte ($3.90). I was even given a shot of sparkling water to clean my palate before lunch. 
Check out the beautiful coffee art…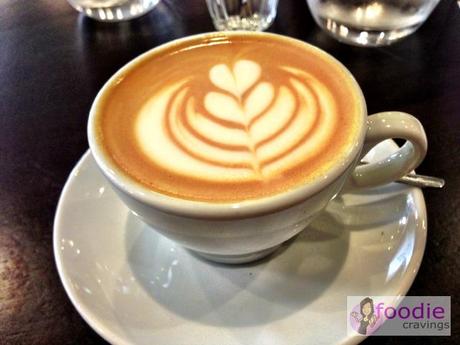 I also enjoyed a fresh juice ($7) to further cleanse my palate…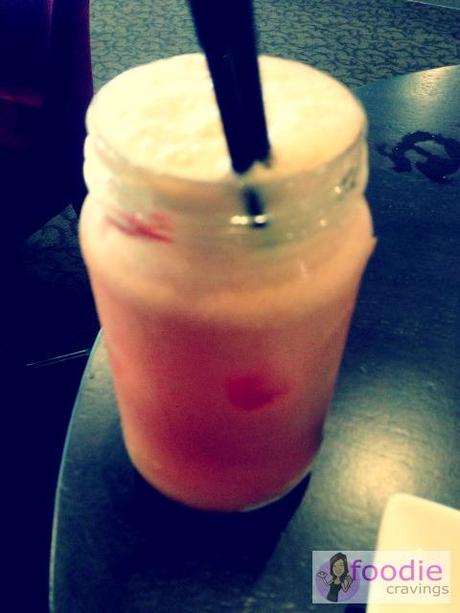 The menu had western brunch options which were available from 7am –  3pm and Indian fusion style lunch options available from 11am – 2pm. As much as I wanted to try the Indian cuisine seeing as that's what Chik and Kent specialised in, I had a major avocado craving so I ended up choosing this crispy bacon, cream cheese and avocado ciabatta ($14) from the brunch menu…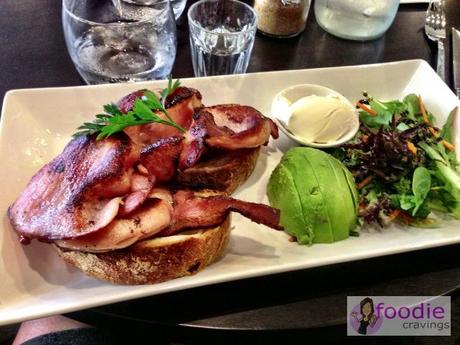 It was exactly what I felt like and there was not a crumb left on my plate. The combination of the crispy savoury bacon with the fresh creamy avocado and cream cheese was just perfect.
Mushy went the buttermilk pancakes which was served with a fig compote, ricotta and maple syrup ($14)…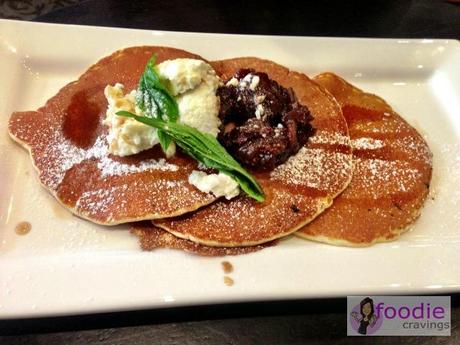 Chik and Kent is well worth a visit –  food was great, prices were reasonable and it was a nice atmosphere. Plus they have pretty extended hours by Perth CBD standards, they are open until 10pm weeknights,  2am Friday and Saturdays and 1pm Sundays.
I'm excited by the extended hours and will be heading back to Chik and Kent with burger boy to try out their Indian cuisine after our Crust's dinner service soon. Normally our late night dinner options are limited to China Town, fast food or if we rush Alfred's Kitchen