SCROLL DOWN FOR THE LOTV HOP!


Haha! Don't you love the name of this cute stamp from Whimsy Stamps? "Love You Slow Much" was created by Sylvia Zet and you can find a huge range of her stamps at Magnolia-licious! 
This card is for my "Wee" Wednesday inspirational post.  It is always a delight to work with such sweet stamps! Check out the Magnolia-licous Challenge blog for more inspiration.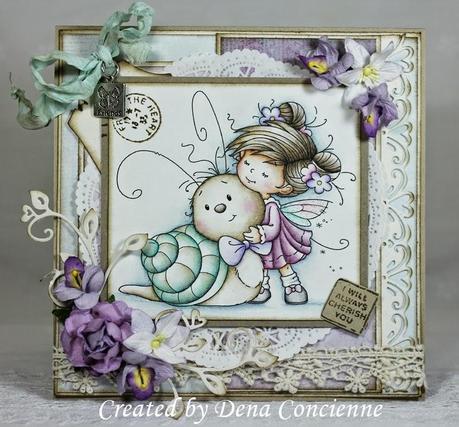 My papers are from Lili of the Valley called Timeless Victorian.  I used two Magnolia Doohickeys, Heart Swirl and Sweet Lovely Lace, both in stock at Magnolia-licious.
I hope you are having a great day! Thank you for coming to my blog and visiting!
Hugs, Dena