At the weekend the kids and I headed to SWG3 on Eastvale Place, Glasgow for the Scotch Lamb Street Food Festival.
The aim of the festival was to showcase the versatility of lamb and inspire the guests, journalists and bloggers, with some exotic lamb dishes.
Pop-up dining pioneers 'The Street Food Cartel' were serving a special menu from four of their most popular street kitchen stalls...
Scoop Silver Bullet
Braised neck fillet of lamb, ras el hanout, pomegranate & sultana cous cous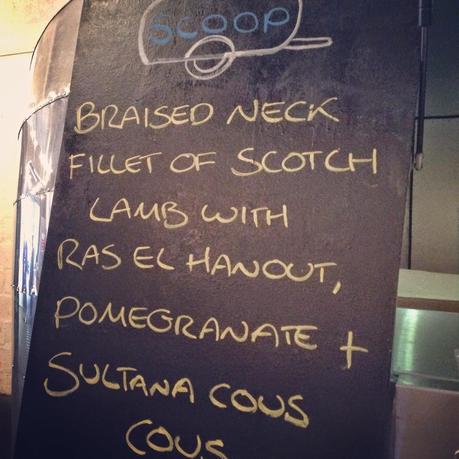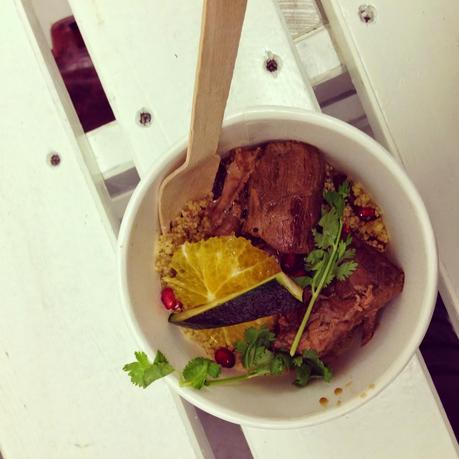 Antojito Cantina
Barbacoa lamb in soft tacos with sour cream, guacamole & pico di gallo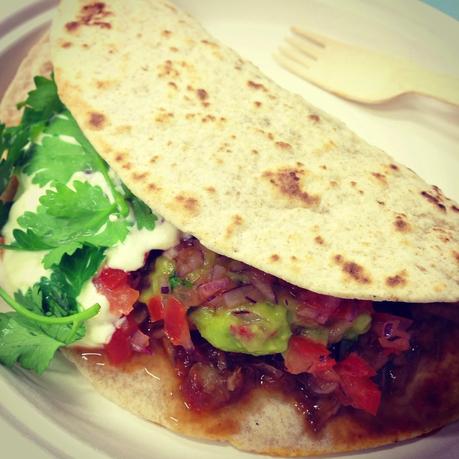 Pad BKK
Lamb massaman curry with jasmine rice, Thai prawn crackers, crispy shallots, peanuts & herbs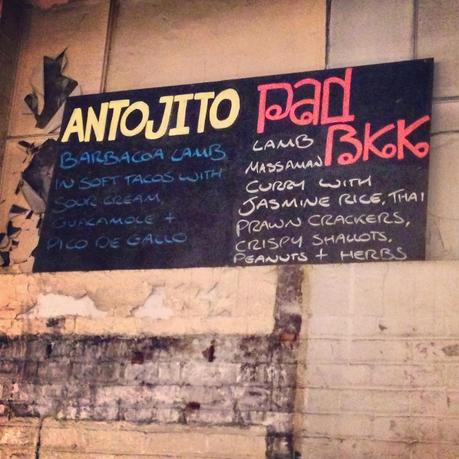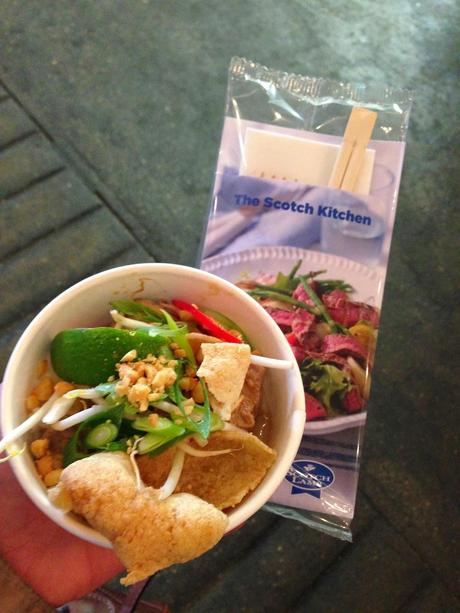 So La Ti Dough
Lamb shoulder slow roasted in the wood fired oven with vine tomatoes, rosemary and garlic. Focaccia baked to order.

The food was amazing. I tried the first three of the dishes, not having enough room to even attempt the last one unfortunately! The kids had the braised lamb and they thoroughly enjoyed it - they weren't keen on the pomegranates though. My son had some of the lamb from my taco and the littlest just had a plain tortilla wrap. All the lamb was melt in the mouth, and the flavours were brilliant. Lamb isn't something I would normally cook, although we did take part in a Love Scotch Lamb recipe challenge the other month and we cooked two lamb recipes here in the Glasgow Mummy kitchen. But the lamb here was just so tender compared with the lamb I cooked at home. I obviously need to practice! Thankfully we were given away a cookbook so I can read up and perfect my skills!
We also enjoyed some smoothies. I had coconut and oreo cookie. It was divine!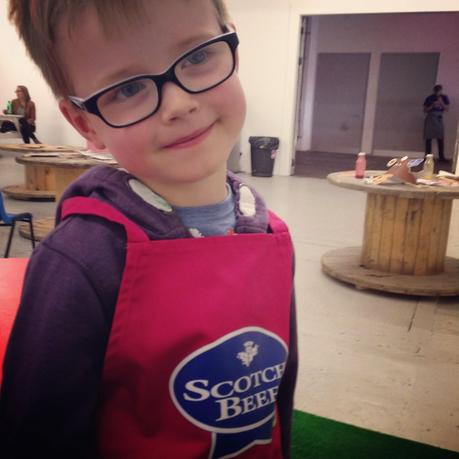 The kids were given a free apron :-)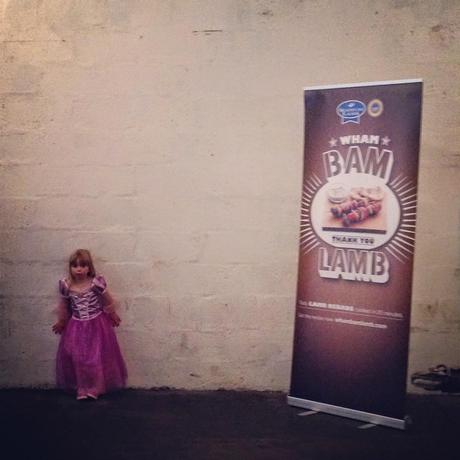 Littlest in her princess dress!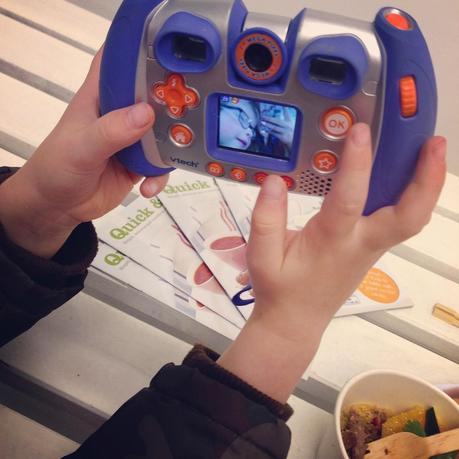 My son doing his own vlog!!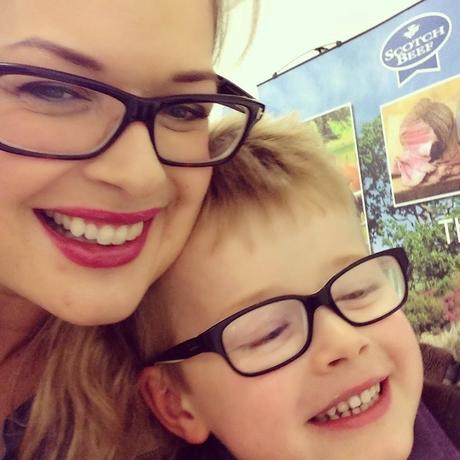 #selfie
I didn't get to enjoy the cookery demos as the kids weren't happy to stand for that long - it may have been better if there were seats available - and as such they were a bit noisy so I whisked them away as I didn't want to disrupt the demo for the rest of the guests. There was a children's area with colouring in sheets and pencils but I think this could have benefited from more activities and things to do to keep little ones amused.
All in all it was an enjoyable experience and I have certainly been inspired to use lamb more.