I get an inordinate amount of hate mail every week - and it began long before blogging. Every day I dread going to my mail box. "Naomi, remember when we loaned you money to go to college? Time to pay up again." "Naomi, if you want running water next month, don't even think about ignoring this letter." And on and on. It's ridiculous. I've taken out several restraining orders against my harassers, but the courts don't seem to care.
A couple months ago, I got fed up with it. I'm not going to be a victim anymore. I took to Facebook. I took to Twitter. And I came away with something I haven't had since childhood: penpals. Ones who don't harangue me every time I open their envelopes. Ones who send me nice words on pretty paper about the things going on in their lives in Florida or Pennsylvania or Thailand or New Zealand or Maryland. I love love mail.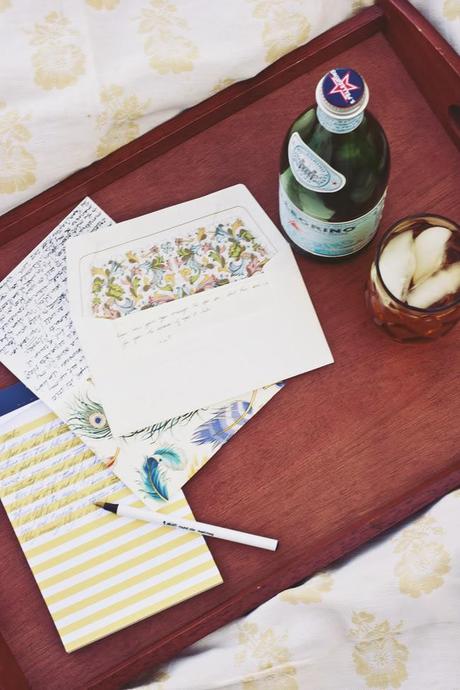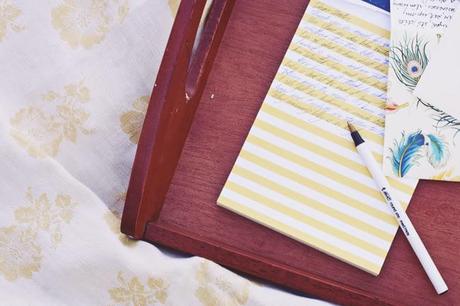 Yesterday I spent the kids' naptime in the yard sipping on apfelschorle and reading over some letters from my penpals. It's awesome getting away from emails and Twitter and Instagram (*ehem* by the way, you can follow me @naomianselmo!) and just get back to a childhood habit - just to get back to the garden, man. 
I have homework for you: get a penpal or two or twelve. Do it this week. If you have one of those awesome Instax Minis (like the one I'm dropping hints that I want someone to get me for my birthday next month), you could even include some little snapshots of your daily life. Girls love that sort of thing. Wouldn't you? Just do it. You will feel giddy when you get that first piece of love mail shoved in your pile of weekly hate mail.