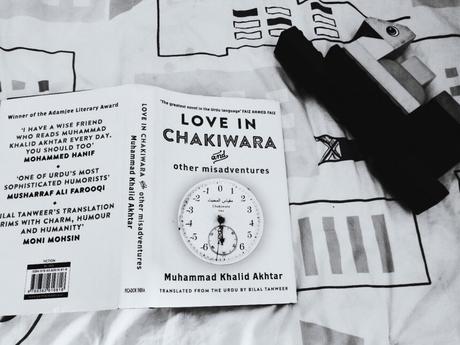 L ove in Chakiwara and Other Misadventures is a collection of short stories set in a place called Chakiwara in Karachi (in post-independence Pakistan).
The narrator of these short stories is Iqbal Hussain Changezi, owner of Allah Tawakkul Bakery, and collector of writers and geniuses.
Through his eyes, we learn about that extraordinary invention - the Love Meter. Through his eyes, we view suspiciously at out-of-work comedian Chakori, apprentice to a Chinese dentist, meet quack cum genius Muhammad Gharib, and the lovestruck and out-of-luck author Qattar.
My Review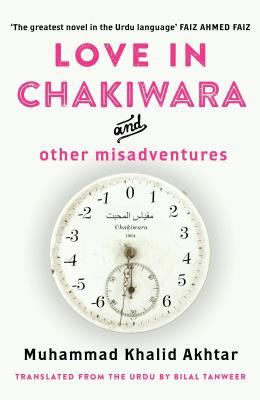 I generally tend to love mid-century/post-independence era books based in the Indian subcontinent. I guess I like the throwback to a simpler, quieter way of life. So, I was anyway predisposed to like this book.
The narrator Changezi is very likable, kind, and a little gullible as well, which means that interesting people are always sponging off on him. In return, he gets involved in their lives, and is able to tell us some very interesting stories.
I loved pretty much all the stories universally. A couple of favorites are The Love Meter - which is extremely funny. If you are wondering what on earth is a love meter, take a look at the cover. No, it's not a weird clock, as I thought at first. It's a love meter that tells the user if the person approaching them is in love with the user or not.
A very useful invention, no?
Another favorite was the very first story in the book about a mysterious Chinese dentist and his comedian assistant. This short story is the best, in my opinion. It starts off very pleasantly introducing the characters and the place, but slowly the tension is ratcheted up. What is going to happen? Is the dentist all that he seems to be? What about his assistant? This short story was note-perfect, and set the tone for the rest of the stories in this series.
The title story - Love in Chakiwara and Other Misadventures is the last one, and is a bit overlong and baggy. However the ending is hilarious, and I ended the book with a hearty laugh.
Overall, I thought this was a pleasant book, humorous and witty, and provides a nice insight to what living in the 1950s in Pakistan must have been like. The translation is also pretty good, retaining the quaintness of the writing, without losing out on readability.
Huge thanks to Pan MacMillan India for sending out this book for review consideration.

You can also buy a copy of this book from Amazon.