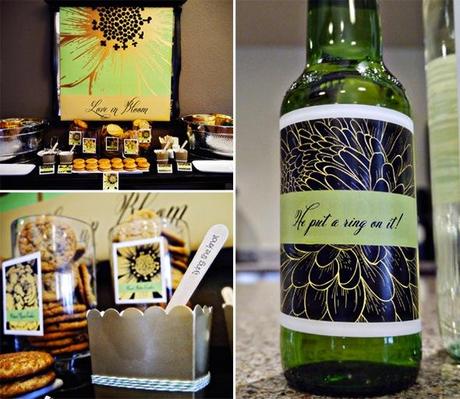 Spring has sprung and love is in the air!
This festive engagement party was featured by Cristy on Pretty My Party.
The couple used blooming flowers throughout the party
to signify their love for each other.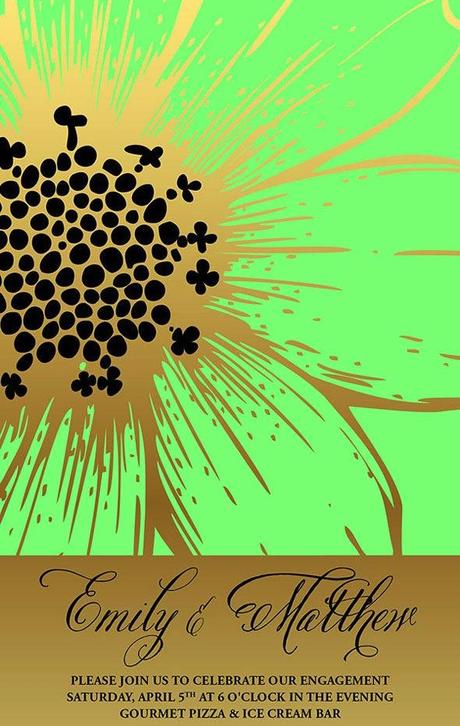 The vibrant invitation in mint green, gold and black
was created by the talented Kimberly of Small Moments.
My Belluccia Calligraphy Font announces the happy couple's names.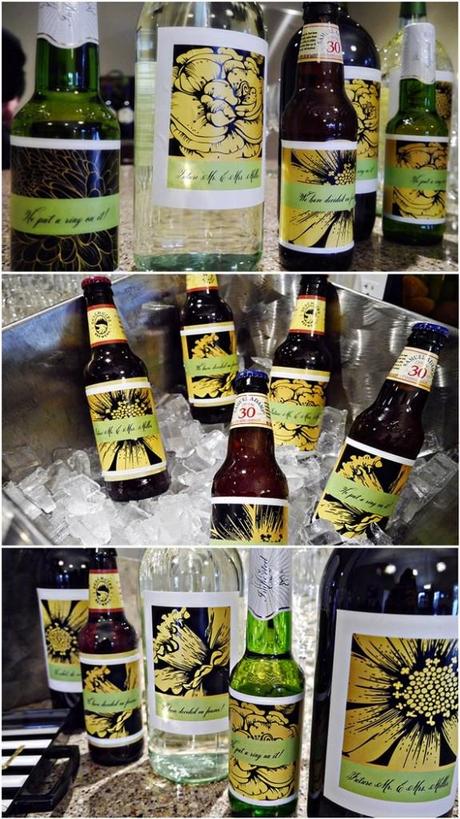 All the printables at the event  including the beer and wine bottle labels were created by Small Moments.
I love how a simple label can make even a beer bottle look pretty.
Beer and Belluccia, who'd a thought?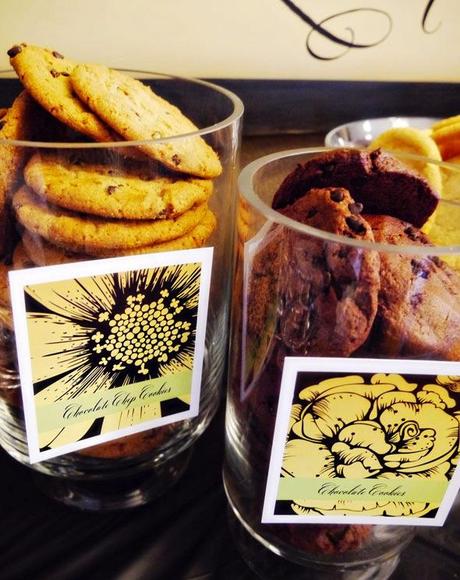 The event had a cookie bar with a variety of cookie flavors.
Here Belluccia, on these the adorable labels, lets the guests know what flavors they have to choose from.
Thanks Kim for using my font in your lovely designs!
Check out more of her creative invitations and paper goods here.
Debi
As always you can check out any of my fonts by clicking on the graphics below.
Cantoni was selected as one of MyFonts Most Popular Fonts of 2013!
Thanks to all of you, she's still on the Best Seller's list as well!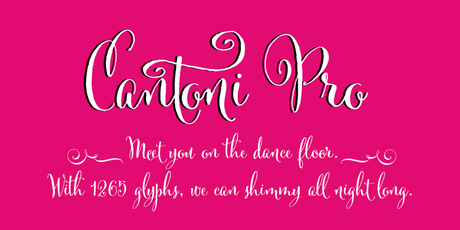 Dom Loves Mary made it to #4 on Hot New Fonts, was on the Best Sellers list and a Rising Stars winner  in November 2012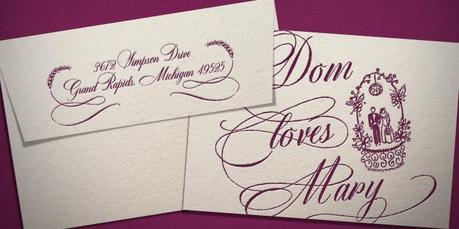 Belluccia was one of MyFonts Most Popular Fonts for 2011.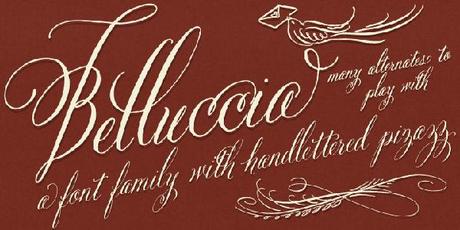 And the new Belluccia Bold released in January 2014 was a Hot New Fonts lister!