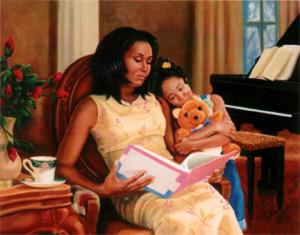 Thursday, March 09, 2006 at 2:32 AM EST
I've always been shown love. Love made me a secure person. Love made me a very strong person. Love showed me how to love but everyone is not worthy of my love. So i don't just love anybody.
As a child, i was loved so much that i was spoiled by my mother. And we have a great relationship to this day. We can share almost anything. I'm a grown woman now, however, i'm still my mother's baby, her one an only, and she reverently continues to show me all of her undying love.
People who aren't related to me have shown me genuine affection by believing in me, encouraging me, and being generous to me.
I've experience the mother and daughter love, and the love for a pet, but never have i experienced the love for a man. I've never even loved a friend because i haven't met too many that i could call a true one.
I am a very good judge of character so i'd know who to pick and choose as my good friends. Then i could honestly make sure to also be a good friend to them all. I'm very particular and i'm not an emotional person so i myself don't demonstrate much affection.
Most people consider me to be cold. Though i am very loving to those i truly care about. I don't waste any more time with people that i call associates. I'm a loner anyway so it really doesn't matter.
My love is balanced. When i love someone or something it is not irrational. I don't have any love for the way the world is i just like what some of the world has to offer. And to me, it's not much if you're not into it.
Nevertheless, love is what keeps me going.