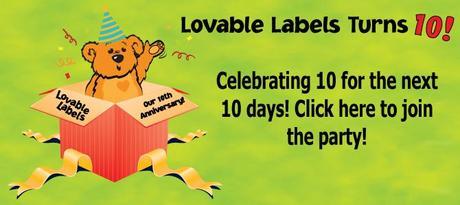 Help Lovable Labels Celebrate Their 10th Anniversary! 
A little while back I shared a review and giveaway of Lovable Labels, a great label business that has now celebrating their 10th anniversary! To celebrate that milestone, they are having 10 days of awesome sales! From October 10th-October 19th, you can save up to 50% off of their favorite labels, plus they're going to introduce all-new products!
I love these labels. I have a Back to School Pack for my son, and we have labelled everything: shoes, clothes, jackets, cups, lunchboxes, pencils, pencil cases, folders, notebooks, and backpacks. In just the two months he has been in school, these labels have been a lifesaver! When he lost his jacket, the person who found it saw the label and contacted us. When he left his lunchbox behind, his teacher saw the label and put it in his cubby. How great is that! 
Click here to read my review of Lovable Labels.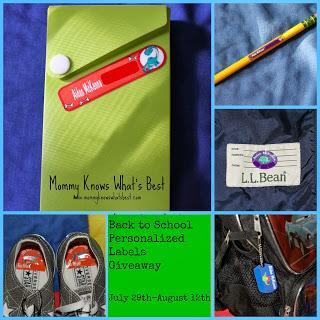 Note: Giveaway has ended. 
Lovable Labels Sale Details
When: October 10th-October 19th
Where: Gift Tree (Click here for the daily deal!)
How much you can save: 50%!
Want to be informed of the daily deals via email? Sign up for the Lovable Labels newsletter by clicking here!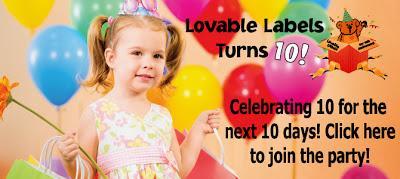 Join the party! Buy now and save! 
Tell me: which labels would you buy? 

Marissa is a stay-at-home mom who writes pregnancy and parenting articles on HubPages as ThePracticalMommy, as well as shares her motherly escapades on Mommy Knows What's Best.