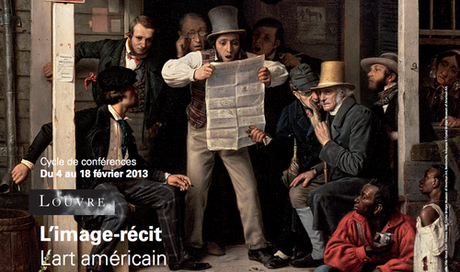 The Louvre is putting on a series of art lectures on American art, starting Monday at 18h30. Here is the link to their program.
Monday 4 February
American Genre Painting
Lecture in English by Professor Leo Mazow, a specialist in American art. Professor Mazow will discuss the themes of transport and communications as seen in American genre painting from the 19th and early 20th century. The picture above is Richard Caton Woodville's War News From Mexico (1848).
I have five tickets to give away for the first lecture! The first five people who send me an email will get one (for email, go to About in left sidebar). Tickets will be waiting for you at the Louvre auditorium (under the pyramid) on Monday.