Over the weekend I learned that legendary muse to Yves Saint Laurent, Loulou de la Falaise passed away.  She was only 63.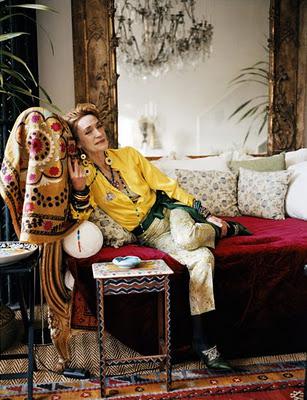 Loulou in her home, photographed for Elle Decoration.
Loulou de la Falaise, (don't you just love how that rolls off the tongue?) is said to have inspired le smoking, YSL's tuxedo for women which of course became an inspiration for women the world over after its creation.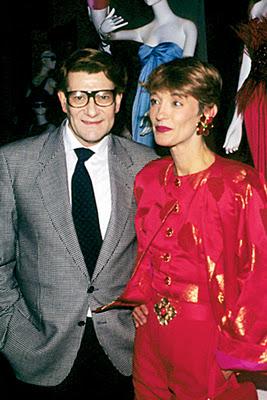 Loulou with Yves Saint Laurent.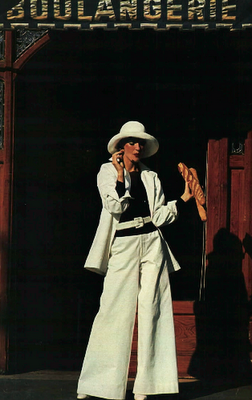 Loulou modelling in the 70s.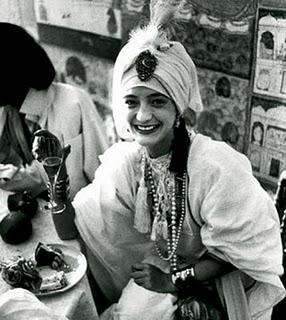 Loulou at her bohemian best.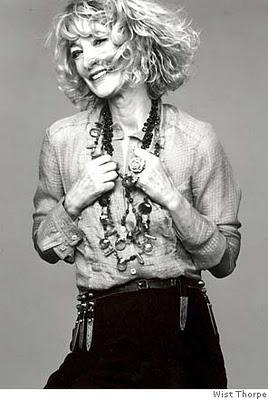 Loulou was also a model and jewelry designer for the house of YSL until Saint Laurent's retirement in 2002, after which she began her own business and opened a boutique in Paris, but she soon tired of the boring behind-the-scenes elements related to running her own business.  
According to newspaper The Telegraph, being called a muse did not sit well with Loulou until later in her career:
"To me a muse comes to have tea and cookies and a chat, and looks frightfully smart, then goes to a cocktail party. I didn't see it as someone who worked as hard as I did," she said in 2006. "But now that Saint Laurent is part of history, it makes me a part of history, so, yes, finally it's not such a bad thing to have been a muse." - Lou Lou de la Falaise.
Australian Vogue's Natasha Inchely called her "An elegant rebel", while editor-in-chief Kirstie Clements recalls: 
"I was on a shoot for Australian Vogue with her back in the late `80s. Nancy [Pilcher] was the stylist, I was the assistant. We were all so nervous thinking she would be a prima donna but she was so warm and friendly. All she wanted for lunch was a chicken sandwich and a beer! Chicest, chicest woman I'd ever seen."
Loulou died on Saturday after a long illness.  
Certainly her passing is the end of an era.
Heidi
Sources: Elle Decoration, The Telegraph, Vogue.com.au, The Frisky, Elle.com