Hello and thank you so much for stopping by today! I know some of you are getting excited to see the new Lili of the Valley release so I have another one to share with you.
This is one of the cute Jack, Patch character stamps called "Fairy Lights"! These little characters are so fun and cute and expressive! Gotta love 'em!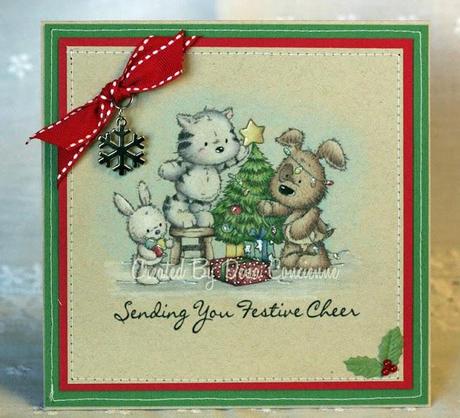 Here we got with another relatively "simple" card. Sometimes I just like to change things up a bit. 
I decided these little guys needed to be colored on kraft with my Prismacolor pencils.  I cover how to color on kraft in my Prisma pencil class at Scrapbook News and Review Art Studio called Sharpen Your Skills With Prismacolor Pencils.  I also show how to do the fur on these cute animals in the second pencil class.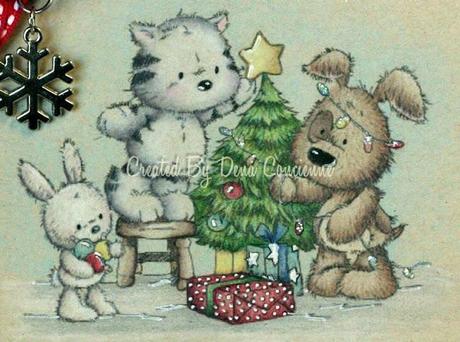 The white you see is with a white paint pen for highlights.  I used a bit of stickles on the lights too!
Wait till you see more of these characters from the design team, they are totally adorable!
I appreciate you visiting me today.  It's still very hot here in Houston, so the only thing I want to do outside is swim! haha! but I do have to walk the pup 3 times a day, so.... Stay cool where ever you are!
Hugs, Dena