Here is the last of the Lotus paintings I've been working on.
I decided to try a new configuration for this triptych, with a larger center panel flanked by two smaller panels. Oils on 3 separate canvases. The panels are 10″ x 8″, 16″ x 12″, and 10″ x 8″, for a total size of 16″ x 28″.
Lotus Pond VIII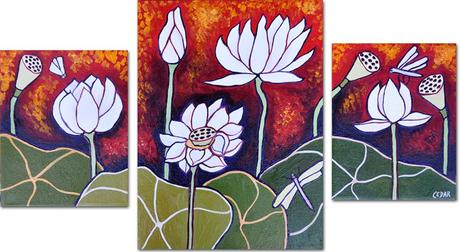 I love how vibrant this one is–in person it looks like it is lit from within!
Here are close-ups of the 3 panels: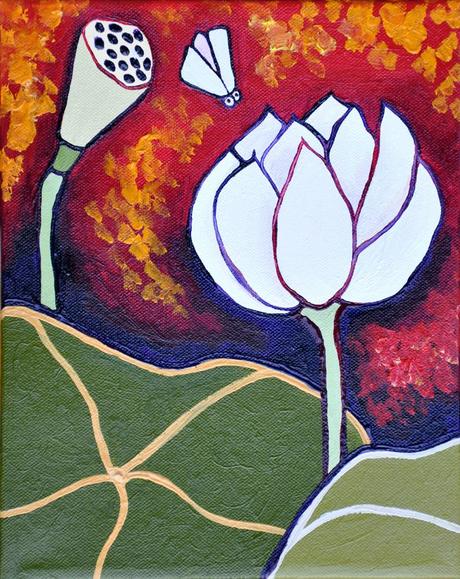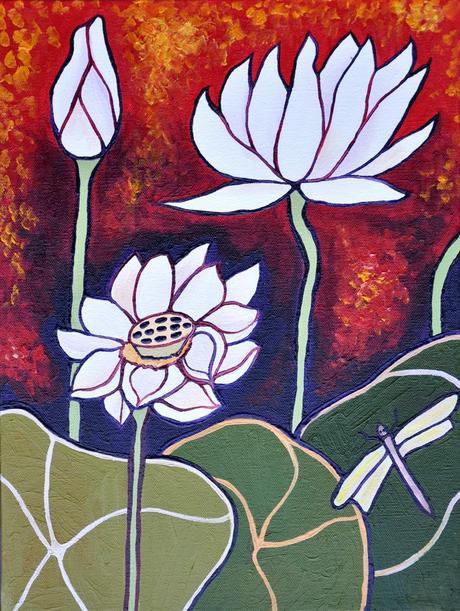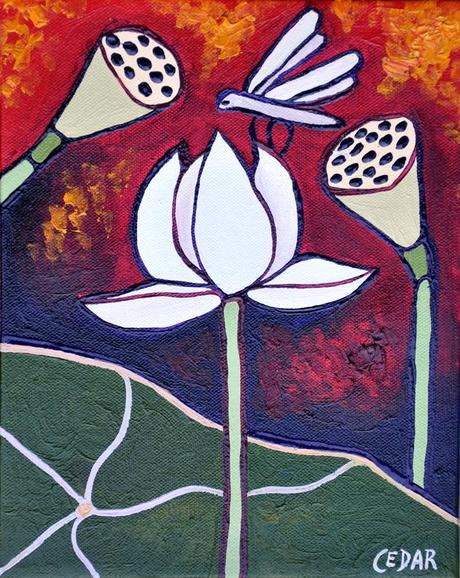 This is officially the last painting to be added to my Nesting Sale, which ends on June 18th (only 9 more days!)