I am not a big fan of lipsticks. I don't sport them usually, mostly a lip balm person.
I was hunting for something which won't give me the feeling that I am carrying something on my lips. I thought of going for nude colors, but I wanted a small amount of lift with the color as well.
So this was an impulse buy. I have never before tried any lipsticks from Lotus herbals, but had heard really good reviews about them.
Claims
"PURE COLOR™ is a 100% vegetarian range of moisturizing lip colors available in 22 rich, sophisticated shades including peaches, pinks and nutty browns. Enriched with the botanical extracts of Aloe Vera and Jojoba."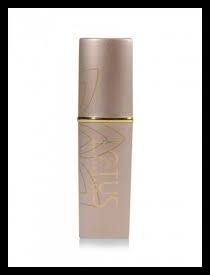 Price: Rs 225
Quantity: 4.2 gm
So I went with the Rose Wood shade in this collection. They have around 22 shades. I got it from the Lotus website, online store. Was a bit skeptical about the shade but thought of giving it a try. I was lucky as the shade turned out to be exactly the same as shown in the picture.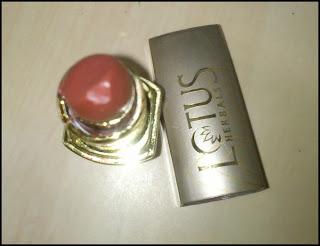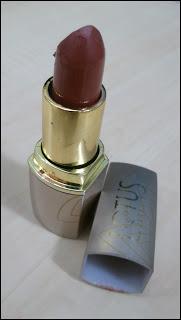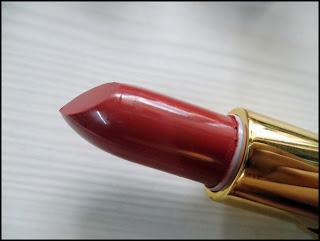 Going to the review. The shade is a soft brown color with pink undertone. The shade looks way darker in the pack rather on the lips. I am completely in LOVE with this shade. You can wear it to office, to a day time outing without getting conscious of having something different on your lips. It just blends in so well with my skin tone.
All the fair and wheatish complexion ladies should have this shade. It gives an instant lift to the face. The product is highly pigmented and one swipe is good to go. You can get a darker shade if you build up the product.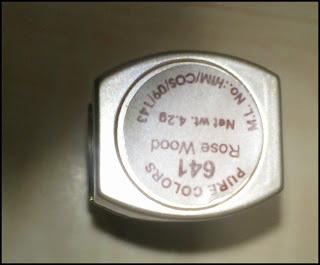 The staying power is 2-3 hours. After that it leaves a stain of pinkish color and I like that too. It doesn't bleed at all. And the best part is its moisturizing as well, so you need not apply lip balm underneath.it doesn't settle into the lines so I am happy with that.
The packaging is quite decent. It comes in a golden-beige pack with gold embossing's. It doesn't look cheap and is quite travel friendly.
Pros:
Moisturizing
Lovely color
Staying power
No bleeding
Price and quantity
Cons:
Availability
(I couldn't think of anything else)
Rating: 4.5/5
Ciao.!!