Exfoliation is an essential process in a balanced skin care regimen. It helps to remove dead cells from the surface of the skin and reveals new cells. This way the skin nourishing products get absorbed in our skin better and our skin looks and feels healthy. On well-exfoliated skin, it is easier to blend base makeup as well. Today I will be reviewing Apriscrub Fresh Apricot Scrub from Lotus Herbals. I am using this one for a few months now and it has already become my favorite. My current tube is going to finish soon and I plan to repurchase it. To know why I like it so much read on.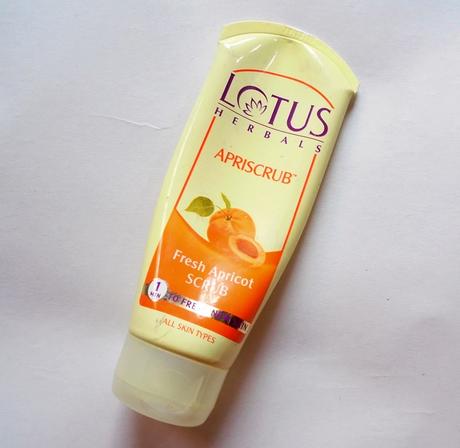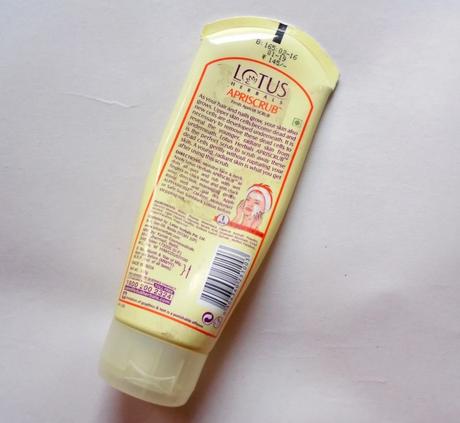 As our nails and skin grow, your skin also grows. Upper skin cells become dead and new cells are developed underneath. It is necessary to remove these dead cells to reveal the younger, radiant skin from underneath.
Why should it be there in your skincare regimen?
It scrubs away dead cells gently without rupturing skin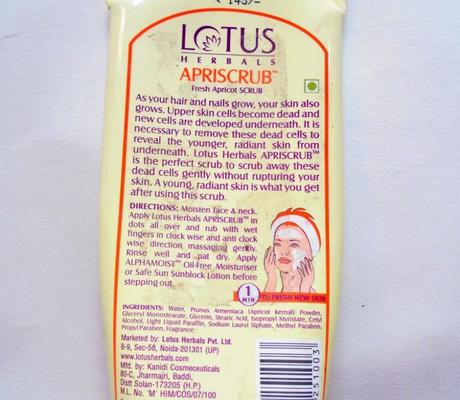 Price: Rs. 145 for 100 Grams
Shelf Life: 36 months from the date of packaging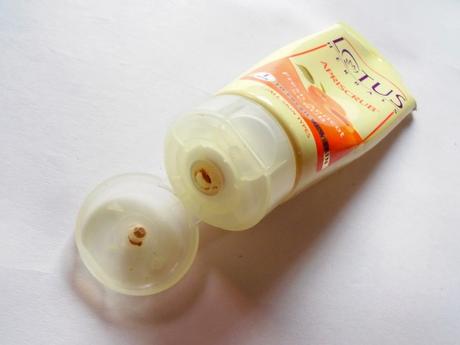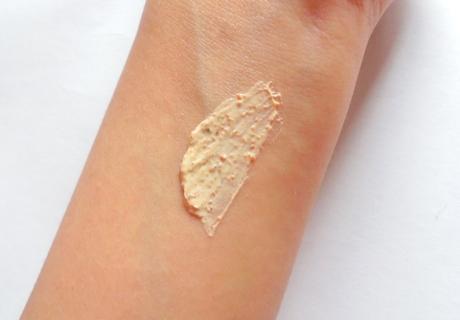 I recommend this scrub to anyone, with any skin type except for sensitive skin, who wants a budget defoliator to clear off blackheads, dullness and dead cells from the delicate facial skin.