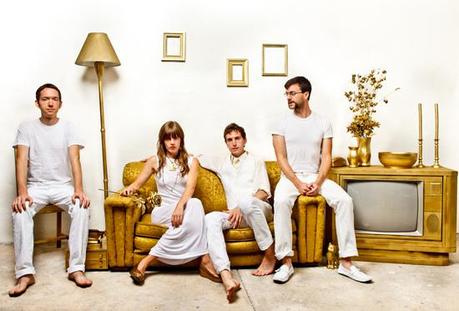 Cold Feet – Lost Lander
DRRT is a peculiar name for an album — that was my first thought when I heard of Lost Lander (@lostlanderband) and their upcoming debut LP. Silly title aside, this is an incredible band that has accomplished something extremely rare with their first release. Filled with one gorgeous track after another, the group sounds like well-seasoned veterans who have performed together for several years. Standout track, "Cold Feet", is particularly stunning with hard hitting drum beats and smooth, perfectly executed vocal wails.
Lost Lander frontman Matt Sheehy has been around the block before. In 2008, he released a solo album Tigerphobia, after which he played guitar in Ramona Falls, the project of former keys player/vocalist of Menomena, Brent Knopf. The collaboration didn't end there, though, as the two worked together on DTTR.  "Taking advantage of Knopf's skill with systems and recording software — he created the Deeler looping software program utilized on Menomena's albums."
Listen above and download "Cold Feet" for free.  And, of course, watch out for DTTR, coming early next year. Enjoy, but be careful because this song is addicting.
Photo credit: Ben Moon