Very few actually know that marriage comes with its own language. It's the epitome of delicate and finite balance where a great deal can go wrong in translation.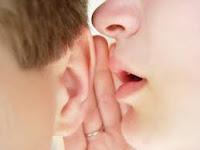 For instance, if we were talking about some one we met and I was to say 'Yeah, you're right. Then again, at least she's not self-centered.' That some how is interpreted as 'At least she's not self-centered like you.' Notice how the 'Like you' was never actually mentioned but managed to wiggle itself in, between my mouth and her ears. 
Elaborating further, the other day I noticed a pair of my Ray-Ban's had been stolen. The loss was disappointing so I tried to numb the pain by expressing that, 'it wasn't a monetary loss as they were a gift.' What my wife heard was 'It's ok, an Ex gave them to me.'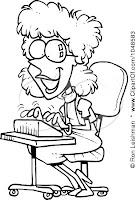 Two years in, the language of marriage still remains a mystery to me and perhaps I'll never grasp it fully but what I have learned is that every marriage should come with a personal stenographer!
Marriage Tip 48: Note what you say otherwise you have no proof to back yourself later!
Welcome to our translated married life.