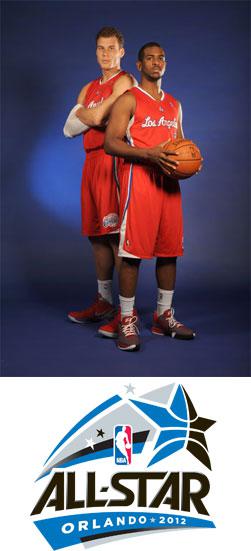 The fans have spoken  and have named Kobe Bryant and Andrew Bynum of the Los Angeles Lakers, Chris Paul and Blake Griffin of The Los Angles Clippers along with Oklahoma City Thunder forward Kevin Durant as starters for the 2012 Western Conference NBA All Star team.
Since Chris Paul's arrival in Los Angeles the battle for Los Angeles supremacy between the Lakers and Clippers has been in earnest.  Sunday February 26 in Orlando the four players will put aside the city rivalry and play as teammates. How interesting.
It's nice to see fans of professional basketball or the "Association" ,  recognize Los Angeles as the powerhouse city of the NBA in today's era!