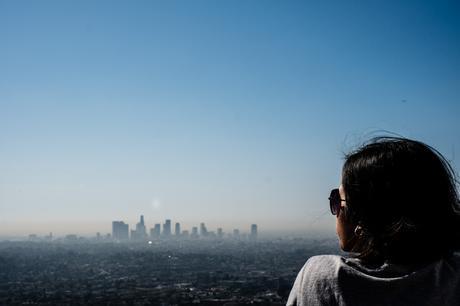 Charlene looks out over LA in the morning, from Griffith Observatory. Notice the lovely brown alien invasion swallowing the city. (Also, the level of sensor gunk and dust on my X-T1 in this picture is truly epic, even including some weird UFO reflection!)
September 2014, Los Angeles Spaceport. We sail through immigration surprisingly easy, and efficiently get our rental car, our 'home' for the next 3 months. We took off from Copenhagen at 3pm, flew for 11 hours, and then landed at 6pm same day – cue a massive jetlag. I may have flown around the world for more than 5 years but jetlag I can never escape.
I have been to Los Angeles once before. I was not a fan. LA and I do not agree any better on this second of encounters. LA is in the death grip of a disgustingly hot heatwave. It must surely be 100 degrees celcious. The air is standing still, tastes un-breathable. People walk like zombies in a post-apocalyptic mood. Traffic is hell. I cannot wait to escape.
The one major LA highlight: We drive down to the Smogranch and stay with my good friend Daniel Milnor and have a million laughs. Charlene makes an awesome portrait of two cowboys casually hanging out. Milnor interviews me for Shifter.media.
Then we hit the road. Get the hell outta LA. Ah the freedom of the open road.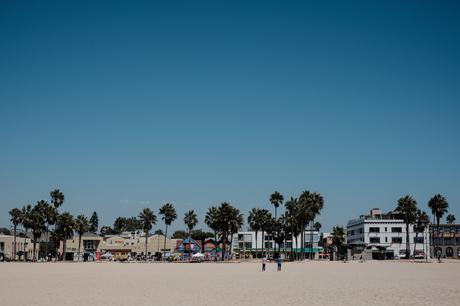 Venice Beach in a heatwave. The world has ended. LA is all that's left in this post apocalyptic nightmare.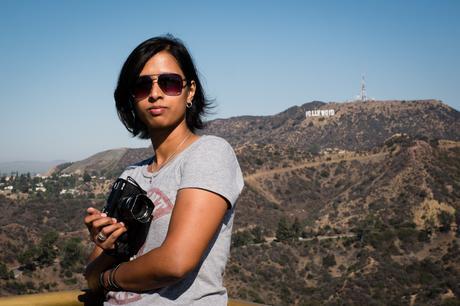 The most beautiful thing to ever hit Hollywood. Charlene rocks the Hollywood style complete with Fujfilm X-E2 and jetlag.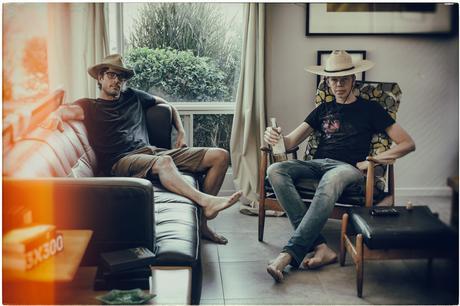 Two cowboys at the Smogranch. Picture by Charlene Winfred.