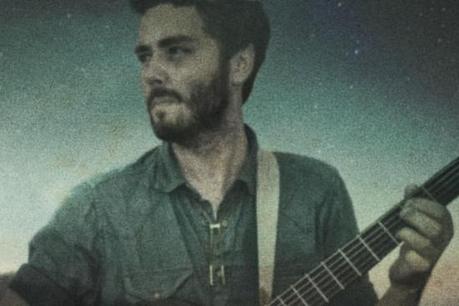 As a full-time student at the University of Michigan and a long-time resident of Los Angeles, I cannot help but feel a strange and satisfying connection to LA-based, Michigan-born indie folk-pop project, Lord Huron (@lordhuron). Frontman Ben Schneider has the innate ability to blend the cheerful spirit of both regions through mesmerizing echoes, lively percussion, and stunning harmonies. The group's new music video "Mighty" appropriately encapsulates this wild and free atmosphere, pairing the track's tropical soundscape with images of exotic animals and bouncing waves.
While the band's magnetism and charm are well-conveyed through this video, their live show has also been praised for being highly engaging. This week, Lord Huron announced a slew of upcoming tour dates with none other than our favorite New Orleans rock band, Givers.  They will be kicking off the tour in North Carolina, continuing on to New York later this month to play the CMJ Music Marathon.  See all their tour dates below.
10/17 — Raleigh, NC @ Kings Barcade *
10/18 — Washington, DC @ Black Cat *
10/19 — New York, NY @ Living Room
10/19 — New York, NY @ Mercury Lounge %
10/20 — Brooklyn, NY @ The Rock Shop #
10/22 — Clinton, NY @ Hamilton College
10/23 — Cambridge, MA @ Middle East Downstairs *
10/24 — Pawtucket, RI @ The Met Cafe *
10/26 — Toronto, ON @ Wrong Bar *
10/28 — Nashville, TN @ Exit/In *
10/29 — Birmingham, AL @ The Bottletree *
11/12 — San Diego, CA @ Sunset Temple
12/02 — Los Angeles, CA Skybar @ Mondrian Hotel
12/03 — San Francisco, CA Velvet Room @ Clift Hotel
* w/ Givers
# w/ Strand of Oaks, The Lonely Forest, Dinosaur Feathers
% w/ Pink Cashmere, Hey Marseilles, The Lumineers, Lissie Trullie
And a personal favorite.