I don't know whether she actually needs glasses to see, but I've spotted my favorite TV girly – the gorgeous Holly Willoughby – wearing specs recently and it has got me thinking about my own glasses and how I can make myself look as cool as she does in eyewear.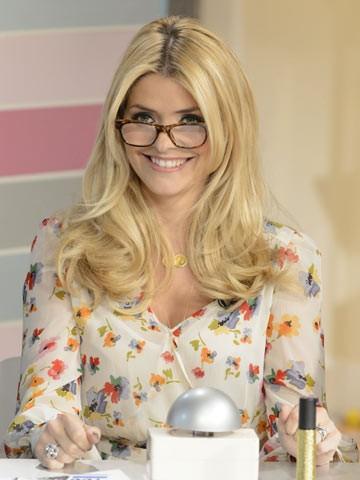 Image courtesy of Now Magazine
I've needed 'optical enhancement' in order to see properly since I was a teenager and I've made some pretty disastrous choices in the glasses department over the years. After my very first sight test (and being told I needed glasses as an already kinda nerdy teenager) I remember badgering my mom to buy me some funky (or so I thought at the time) Nike glasses with green frames and springs on the arms. Unfortunately, or perhaps fortunately, they were out of our price range and I went home with a pair of specs that would rival NHS glasses in the style stakes. Needless to say, I never wore them, and struggled on squinting at the blackboard (yes, we still had blackboards in those days!).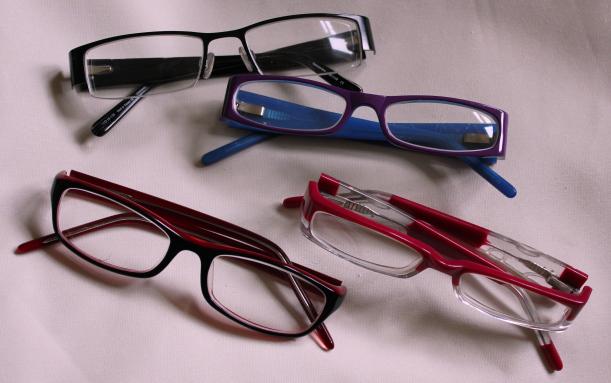 I've never seen anything like those green glasses since, but I've forever been trying to make good eyewear choices and wear something that makes me look as cool and as secretary-like as Holly does in hers, but this has resulted in the selection of not-so-trendy choices of purple-and-blue frames, pink sparkly and half-rims in the photo above. I once ordered some red frames for my hubby but accidentally bought them in MY prescription by mistake – so he never wore them, and even though I tried to pull them off, red-rimmed eyes are not really the look I want to go for, so I never wore them either. The most recent pair I've bought are the black thick frames. I spent an hour trying on tons of frames in the shop and I think that my hubby was getting pretty impatient by the end when be told me to buy these black ones "which look great". They are comfortable to wear (I'm wearing them right now) but they are not cool or spexy, and they are just a bit too pointy for my face – I look like I'm trying to be an extra in Grease. 
I've basically stuck to contact lenses all these years and envied girls like Holly who can make glasses look geek chic. So now I'm hunting around for a pair of 'vintage' style specs as my next too-cool-for-school eyewear accessory and I've come up with this wish list from Optical Express including Guess by Marciano colourful print frames, square Jimmy Choo glasses and ultimate-secretary style Dior specs and his-n-hers eyewear from Gucci. Now that's what you call a shopping list!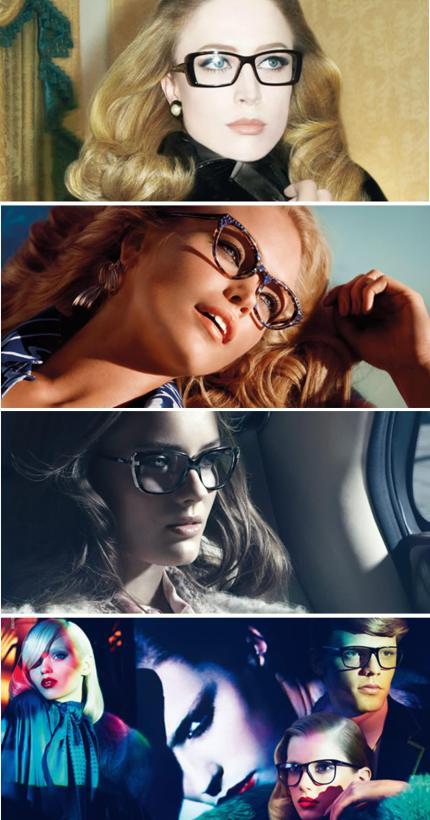 Images courtesy of Optical Express
Fair enough, if I actually ordered a pair and they were on my face, I'd probably chicken out and go back to the contacts, so it's probably best if I stick with some cheap 'n' cheerful glasses to start with! But you can't blame me for trying to look like Holly Willoughby, who wouldn't want to?!