One of the first things we saw after pulling into Paradise Village Marina in Banderas Bay, was a little African Queen-type tour boat that'll take you deep into the mangrove swamps so you can maybe see some crocodiles. Eli was all, "That's kind of cool, but we can totally do that in the dinghy for free." That's my boy! Right after we took off, the blue sky started getting edged out by puffy grey cloudcover, and by the time we reached the end of the navigable waterway, we were being pelted by big fat raindrops. We saw so many cool things–iguanas and pelicans perched in the trees, little red crabs near their burrows, enormous strange growths on this one ancient tree, and tons of birds. We found lots of places where a crocodile might snooze in the cool mud or  hunt in the murky deeps, but never actually laid eyes on a croc. For a month or so, I thought it might be more of a marketing ploy than something you'd really get to see, then we found out they'd had to close the beach at the resort because a crocodile decided to cozy up to the tourists. Yum!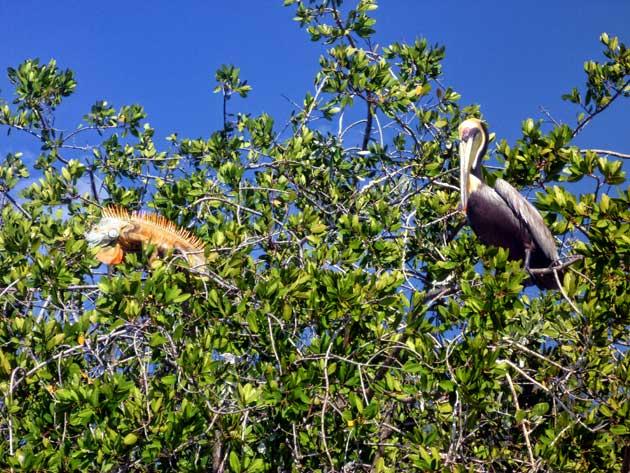 Seriously. They roost right next to each other and everybody's happy.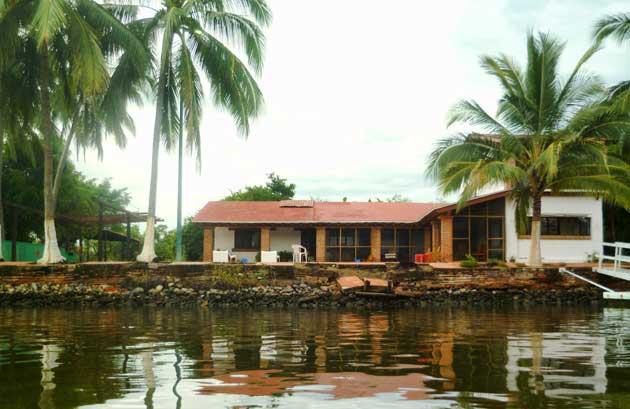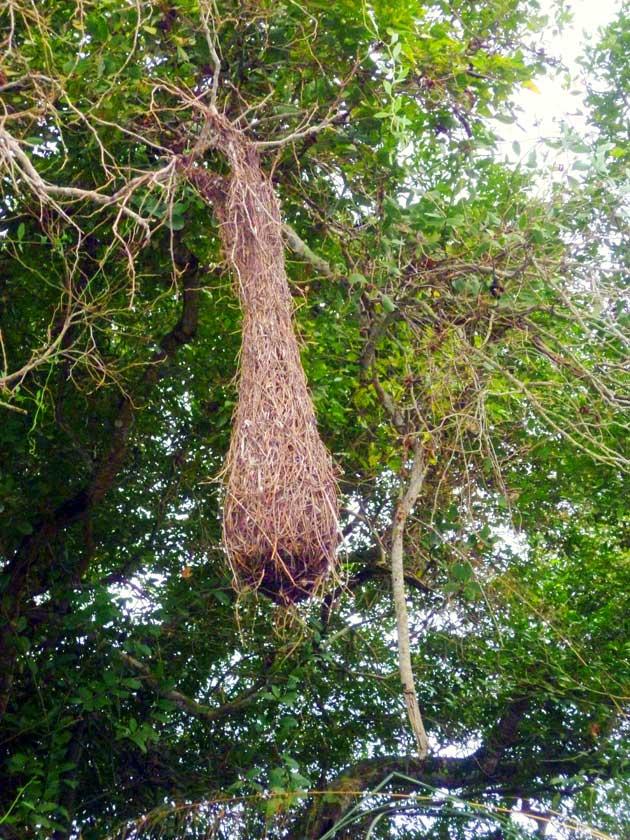 Cool nest that Eli spotted.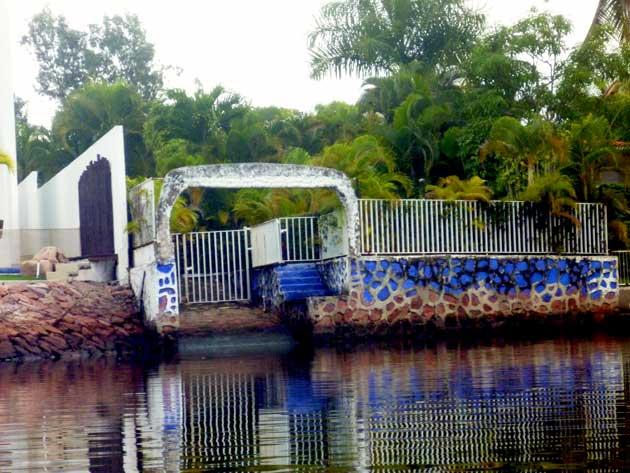 One of the places where people probably actually live.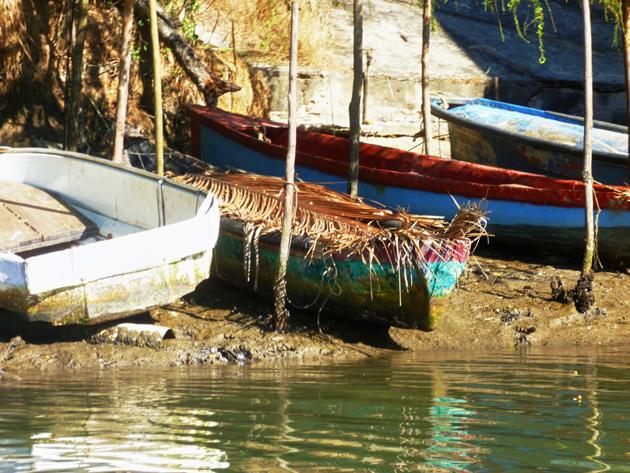 Skiff and canoe parking under the bridge.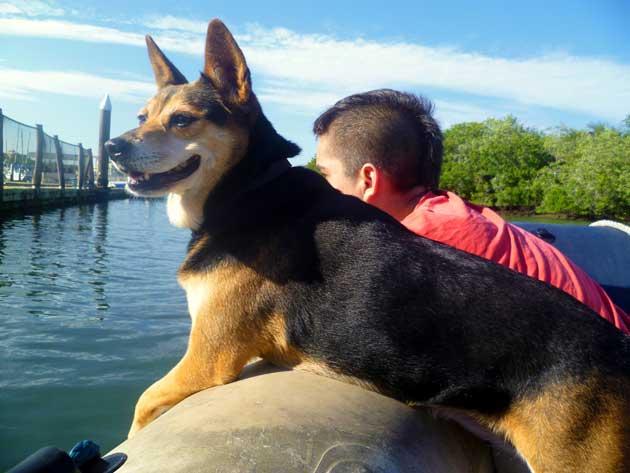 Nala just figured out there are dolphins inside the pen in front of her.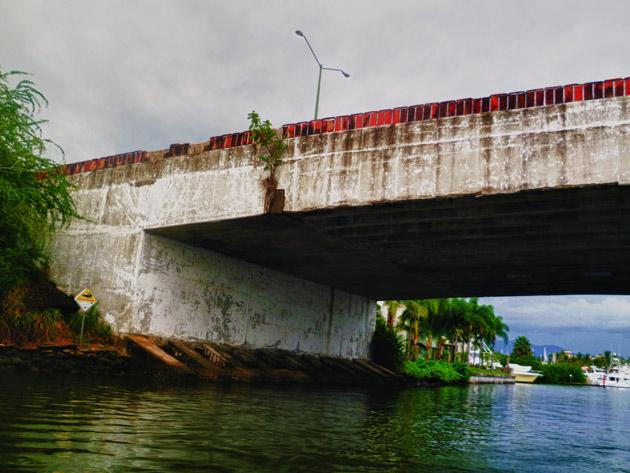 That sign to the left is a warning that you shouldn't swim, feed, or play with the crocodiles.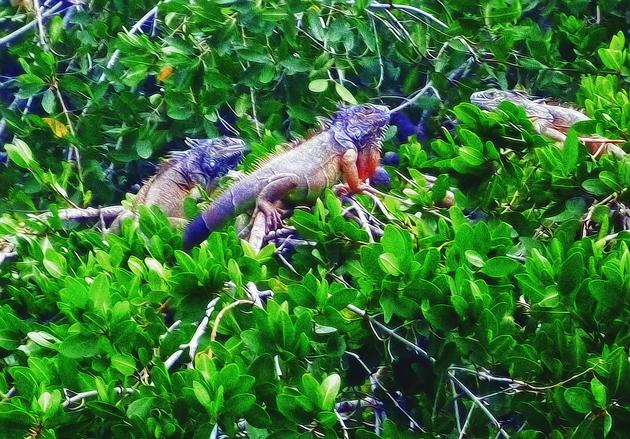 Playing around with some Photoshop filters ;-) Iguana convention in the trees.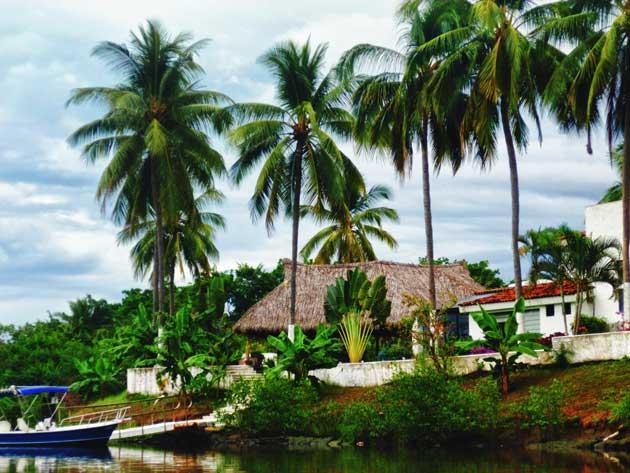 Imagine coming home to this every day!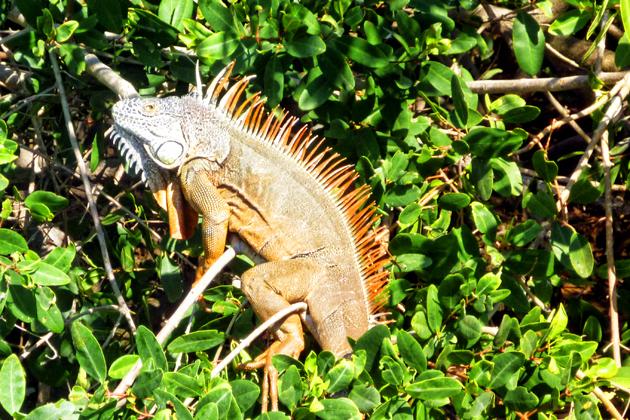 There are so many iguanas in the trees it just blew the poor dog's mind. In the trees!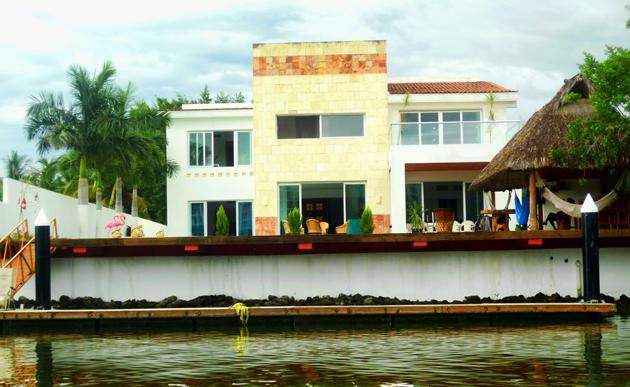 There are estates all over, behind the marina. Some of them looked like rentals, others seemed more lived in.