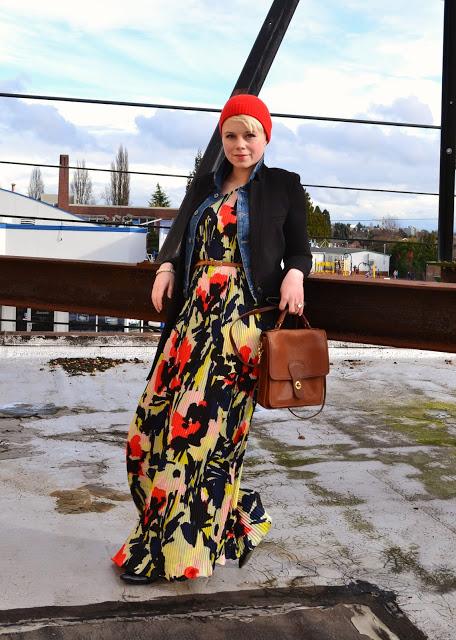 I don't usually talk about my "day job" much, but for this post, I guess it's necessary. I'm just too excited. I'm a property manager (not the exciting part), and I manage the apartments I live in. The building is 60+ years old, so it has its quirks. Anyway, the door that leads to the roof of the building next-door has been unusable for quite sometime; painted shut I imagine. However, after half a century of exposure to the elements, it was starting to rot through. We finally replaced it this week. I've been dreaming of one day having roof access so I can have a little roof top garden and now it looks like I got my wish! Conveniently, I also manage the building the door opens onto, so I don't even need to ask permission!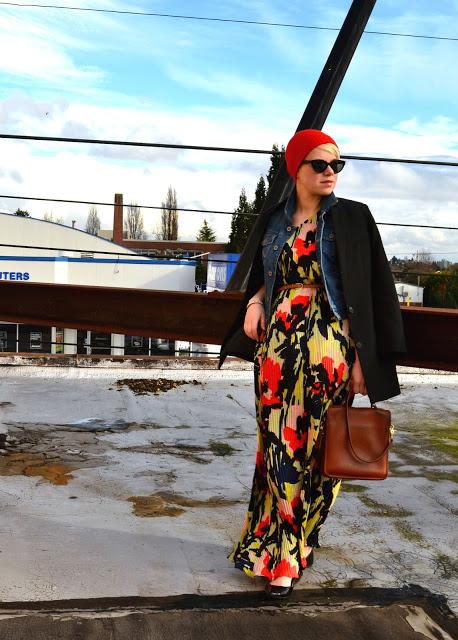 Another great thing is that we'll have easy access to the roof on the 4th of July. It's not the best view of the Space Needle, but you can definitely see downtown and all the fireworks! Also, we'll be saved from making the awkward and terrifying climb from the neighbor's yard.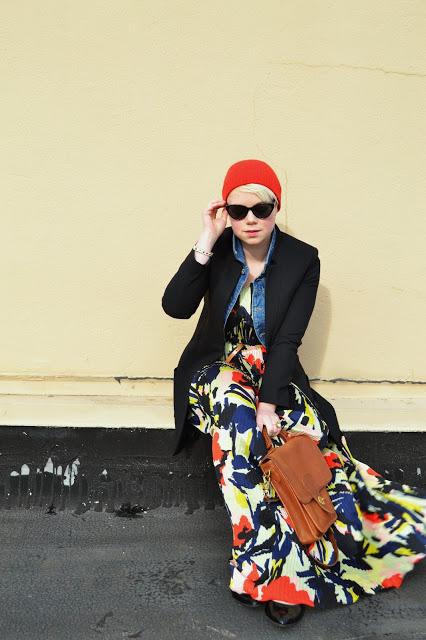 You might be seeing a lot of pictures of me up here. It's private and has natural light times infinity.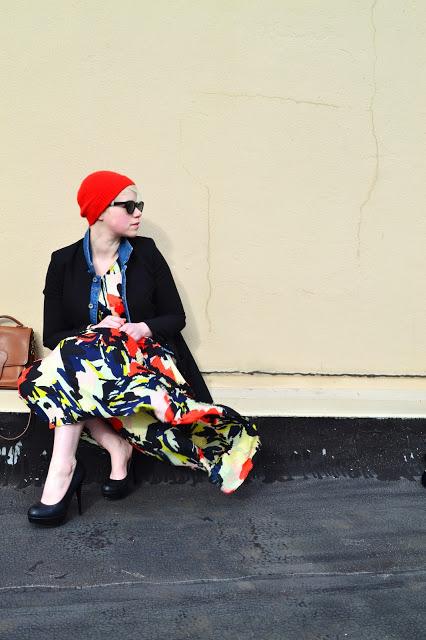 Floral maxi dress - Diesel denim vest (similar) - H&M jacket - J.Crew cashmere hat - Bamboo platforms (similar) - vintage Coach purse - thrifted sunglasses (similar)
♠