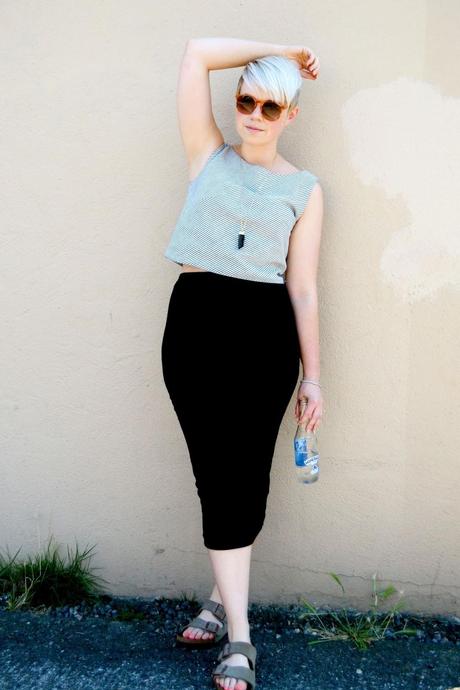 It's probably supposed to be a pencil skirt, but I'm hecka short so it is a midi skirt on me.
...Hold on a sec. I was just reading about it on the JCPenney website and I guess it's meant to be long. Also, it's apparently convertible. You learn something new every day.
Anyway, I've been looking for a good skirt, and you know what? No one has a good selection! It's kind of strange. All the buyers opted for sun dresses this summer. I finally found a couple at Value Village this week, but honestly it's taken a couple months! Seems weird that a good skirt would be so hard to find. Especially jean skirts! Washes are weird, waists seem to come in only one size (not waist shaped), and they're all waaaay too short. The skirt I found is from the 80s, hits a couple inches above the knee, and has a huge bongo tab on the back. It'll have to do for now. I also found a white a-line skirt with lots of eyelets. It's cute.
What have you been on the hunt for this summer?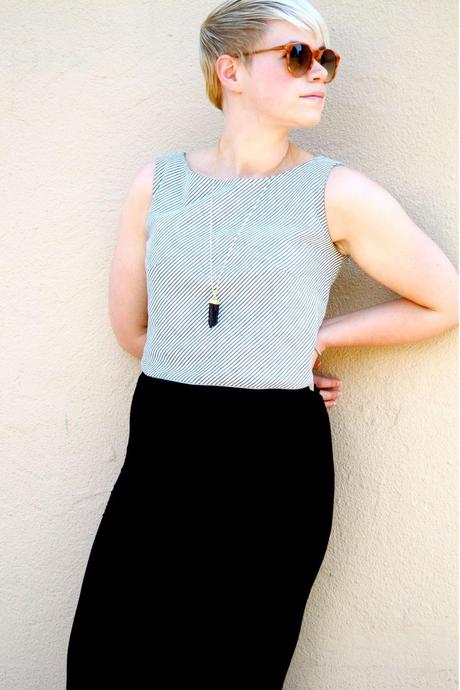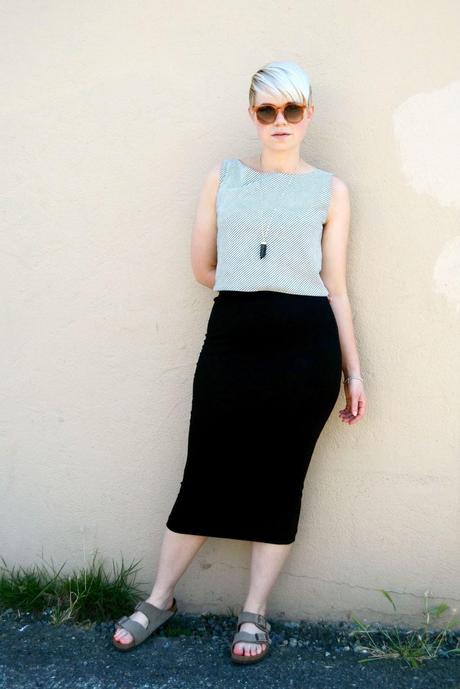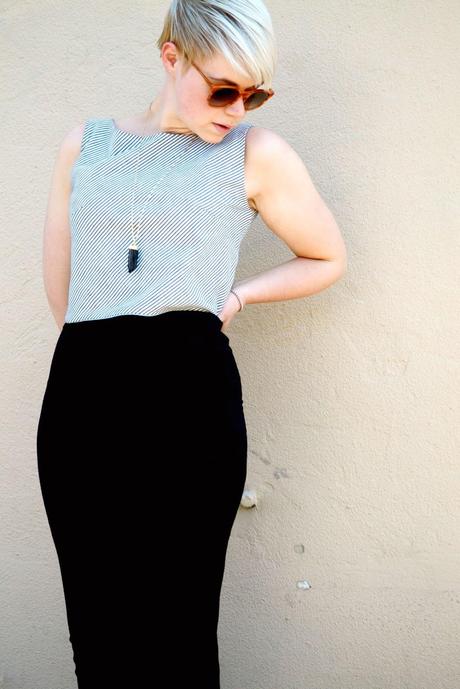 Vintage crop top (similar) - Bisou Bisou Convertible Skirt - Tocca Jewelry Black Tourmaline Necklace - Birkenstocks - Vintage Nordstrom Sunglasses