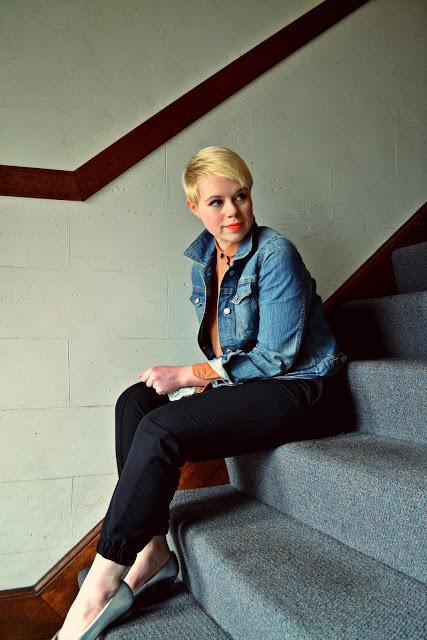 Happy Spring! We've had pretty classic Seattle spring weather so far. The sun is blindingly bright one minute and then it's raining the next. Enough about the weather. As tempting as it is to drone on and on about the weather, this is a fashion blog. So let's talk fashion.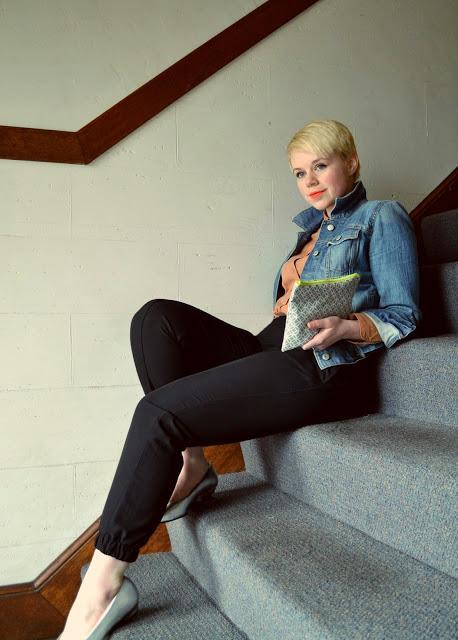 I think I've worn this outfit 2 or 3 times now. I really like the combination of colors and textures. I wore it to a Jeeves play at Taproot Theatre in Greenwood. That time I wore it with my MMM for H&M shoes, which, turns out, kill my feet. I will reserve them for special occasions. Luckily, I found these vintage silver shoes at a thrift store, which are pair #3 in my growing collection of silver shoes. Silver is the perfect contrast to the dusty salmon color of my blouse. As uncommon as this color is, I've been lucky to find a few items in it.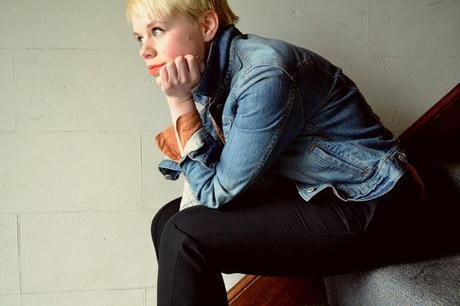 The second event I wore this outfit to was the Tarboo pop-up shop on Capitol Hill (the hippest of Seattle neighborhoods). My friend's partner is one half of this local design team, which is how I discovered them. It's about time I start spreading the word: they make amazing and affordable bags. I'm getting this yellow tote bag for sure and plan to get a canvas rucksack in the very near future. If you're interested in a bag, they've got a great deal on Gilt City right now, but it ends in 3 days, so you better hurry!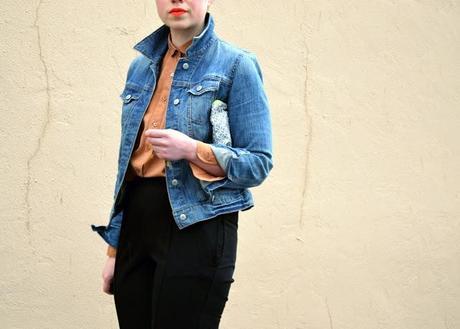 My clutch was made by my lovely East Coast amie, Laurel. Such a talented and lovely lady, I'm lucky to call her friend. A week from now, I'll be hanging out with her and her husband Jon, celebrating their 2nd anniversary. Well, they'll probably do that before I get there. Here are some pictures from their wedding. Honestly, it was the funnest, most gorgeous wedding I've ever been to. Rivals my own.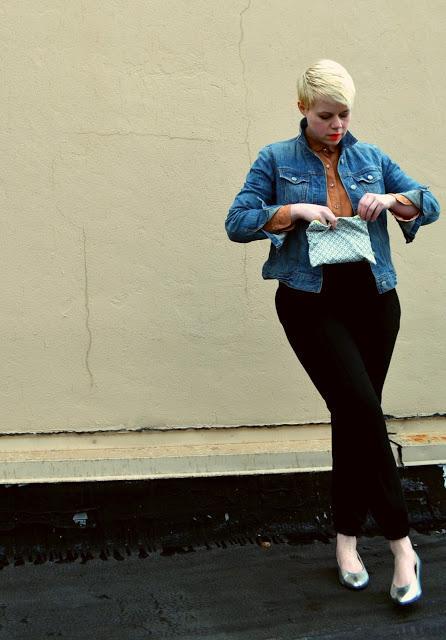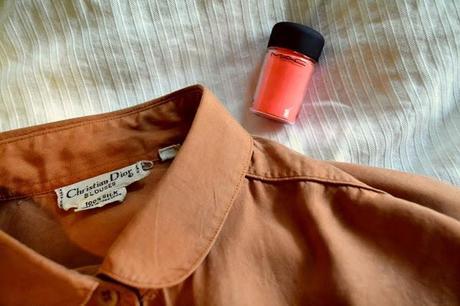 Lastly, I just bought this MAC pigment, because I can't seem to find a true neon lip color. Of course, I get it home and it says "Not for use in the eye or lip area." What the heck are you supposed to do with it then? Paint your face 

à la 

Ke$ha? The MAC sales person even showed me how to mix it into lip gloss, so I imagine I'm not going to die. Immediately. Would greatly appreciate some input, my dear readers.GAP denim jacket (similar)- Dior silk blouse (similar) - Forever21 pants - vintage silver shoes (similar)- handmade clutch (similar) - MAC pigment in Neo-Orange

♠