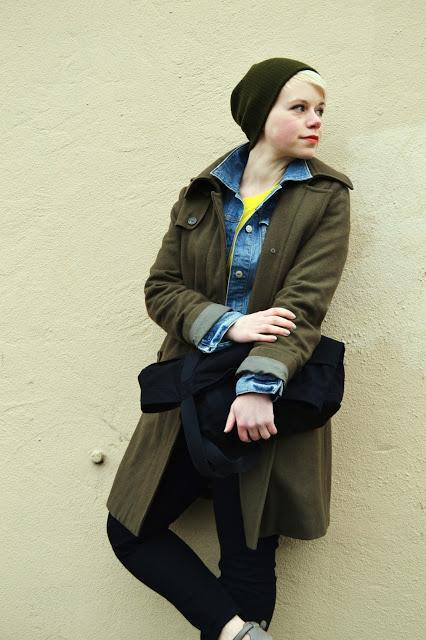 For the past few months my husband and I have been shaking our heads at J.Crew's styling in regards to denim jackets. Under a coat? That's just silly. Under a blazer? That's down-right ridiculous. Until, the other day, when I realized they might actually be onto something. I was lamenting the fact that it was too cold to wear my denim jacket, when I finally made the connection. Maybe J.Crew was just being J.Crew and layering things in weird ways, but a denim jacket under an outer coat actually makes sense to me now!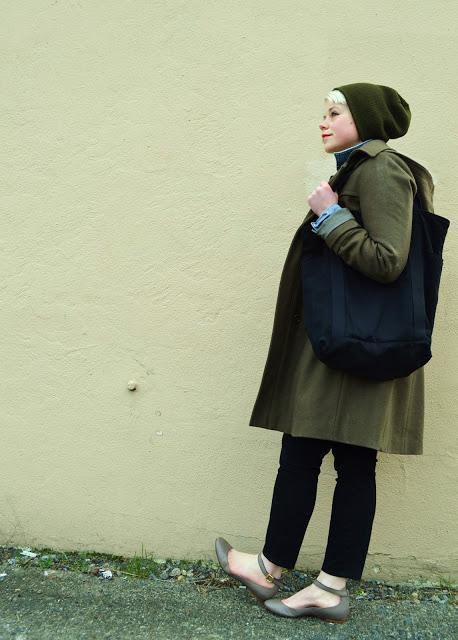 However, a denim jacket under a blazer will never make sense. It would be so lumpy and uncomfortable!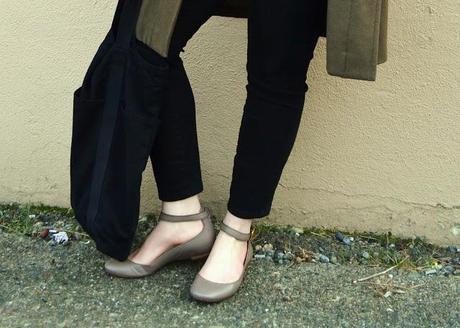 Sometimes I forget about my little Chloes; my babies. I hide them away like treasure, and then forget about them like a squirrel. Despite the cold, though, I've worn them two days in a row this week.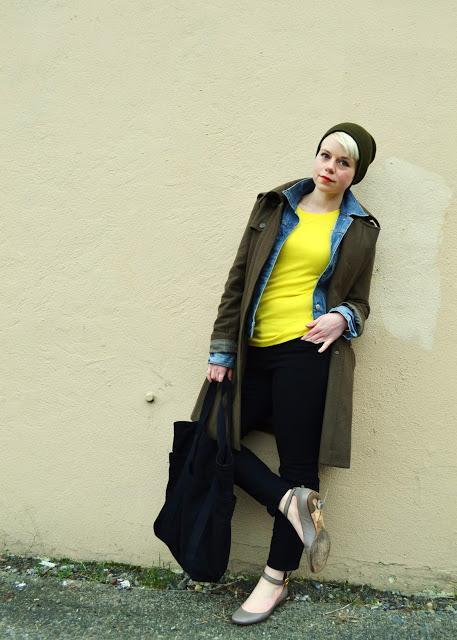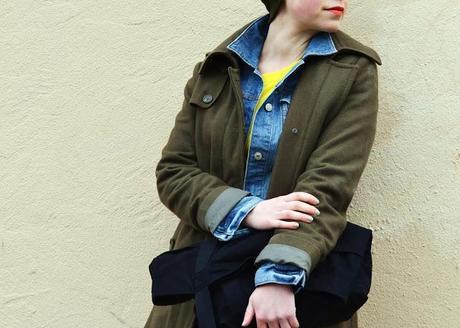 Forever 21 coat (similar) - GAP denim jacket (similar) - GAP t-shirt - BDG cropped pants - Top Shop skater rib beanie - American Apparel tote bag -Chloe flats (similar)
♠