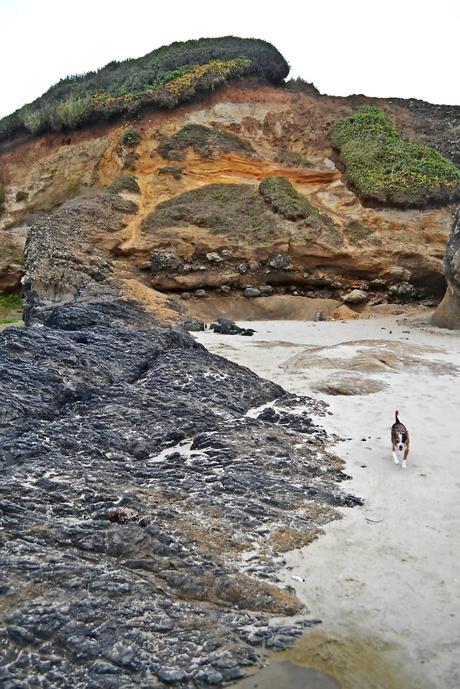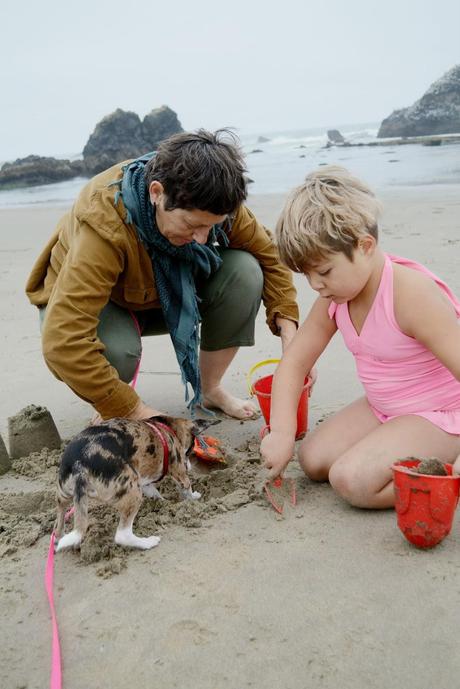 A couple weekends ago, I had the pleasure of spending my mom's birthday down on the Oregon Coast. I'm a little behind, I know, but I took so many pictures on this trip that I've kind of been avoiding the editing process.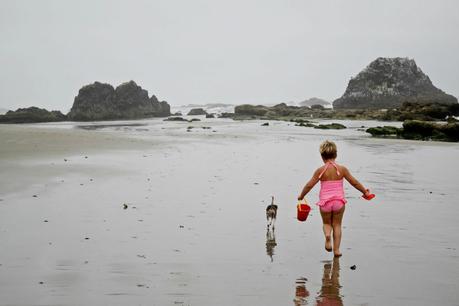 Our cabin was in Seal Rock, just a block from the beach and about 8 miles from Yachats; a small town my family has vacationed at for decades. This is the first time I've made it down since high school, though. It's changed, or maybe I'm not just a bored teenager anymore.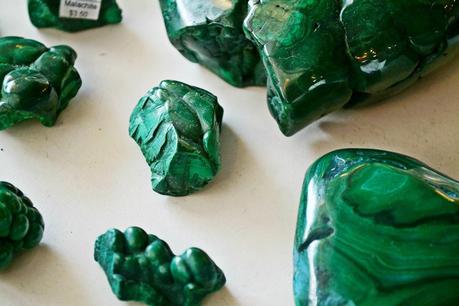 There's a really fun rock shop, Planet Yachats, that may or may not have been there the last time I went. The shelves are full of perfectly organized rock specimens, fossils, and other sorts of mineral-based curiosities. I bought a chunk of malachite, my favorite, and a beautiful crystal pendant. I'll feature it in an outfit post, hopefully, soon.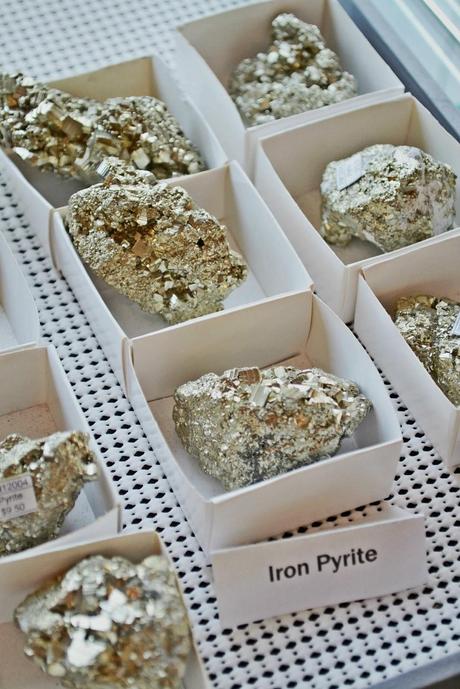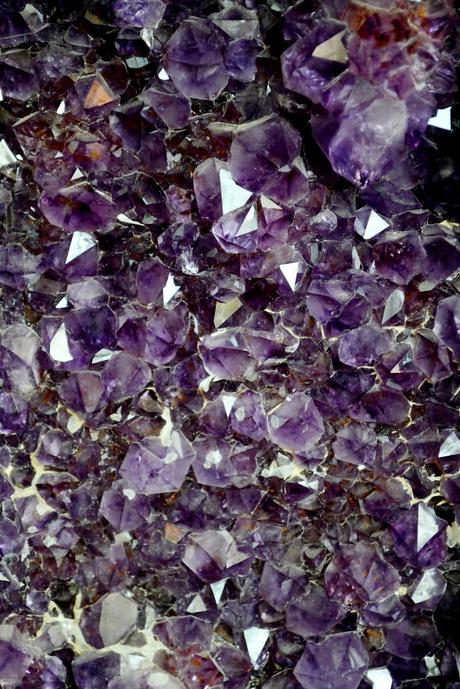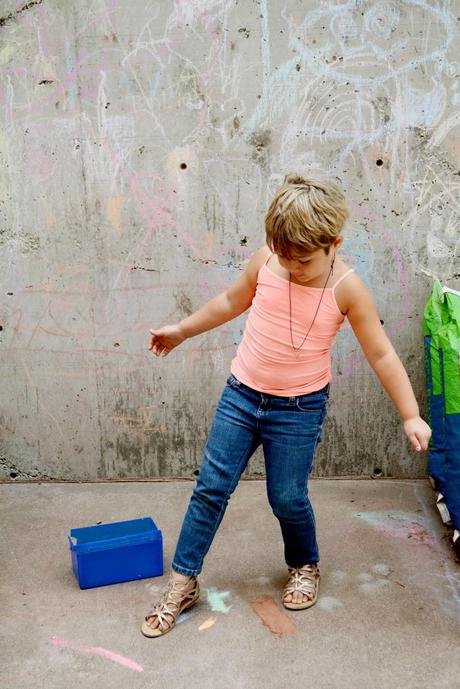 Tilly got to make a mess with chalk at the Yachats Farmstore, which definitely wasn't there when I was 16. They sell all sorts of cheeses, produce and have a small bar where you can sit and enjoy local ales & meads. Very Pacific Northwest-y. If you ever find yourself in Yachats, make sure you get breakfast at The Drift Inn. Delicious, great prices, and wonderful service. You can get an amazing Eggs Benedict, on homemade English muffins, for $10!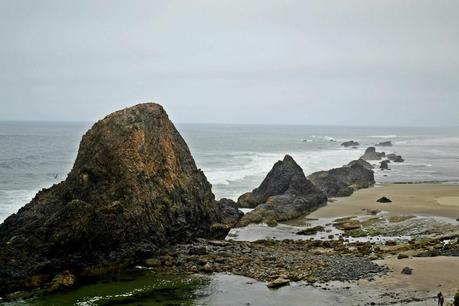 The rest of our weekend was spent enjoying the typical coastal weather and beautiful beaches.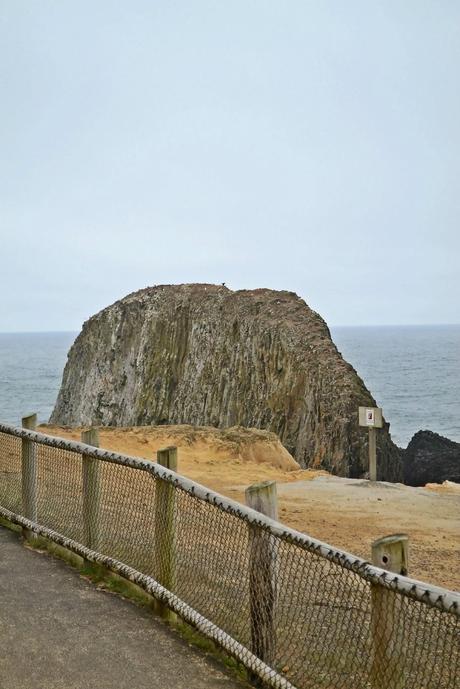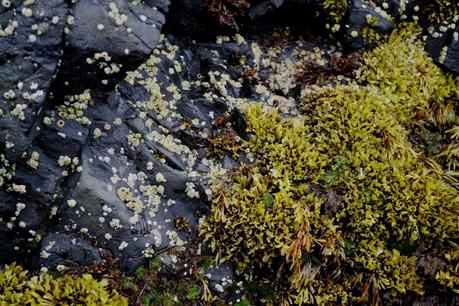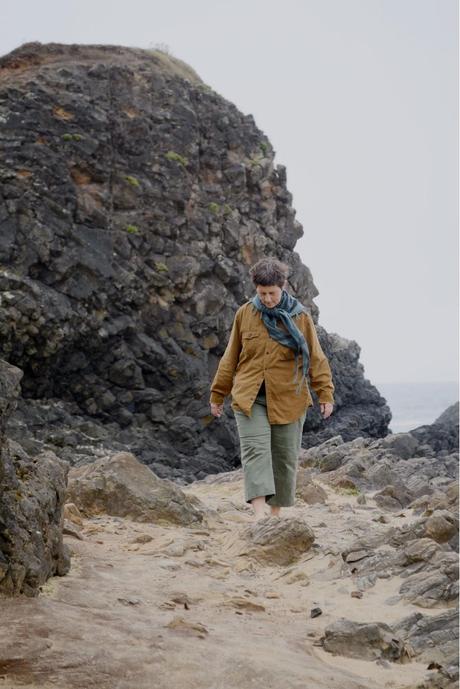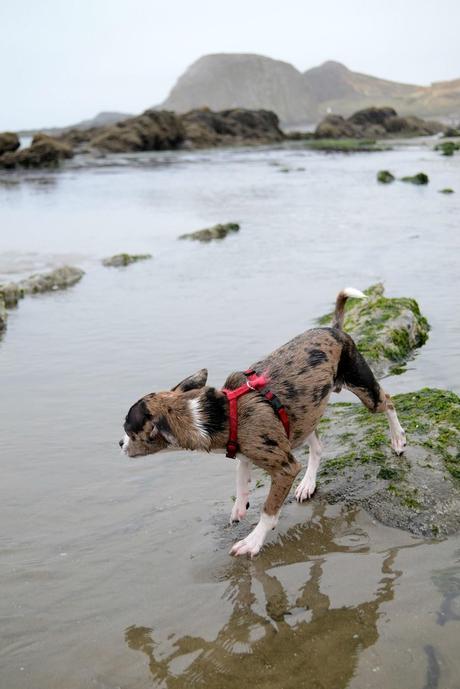 Otto had a blast, except for when he went flying into a tide pool he mistook for solid ground. He was one sad little puppy for about 15 minutes. Then he helped dig a castle moat.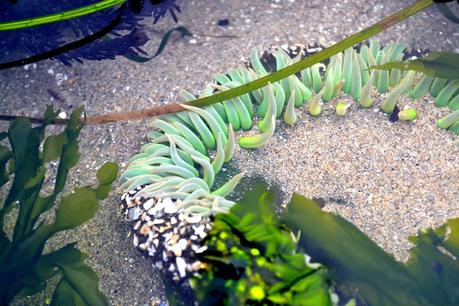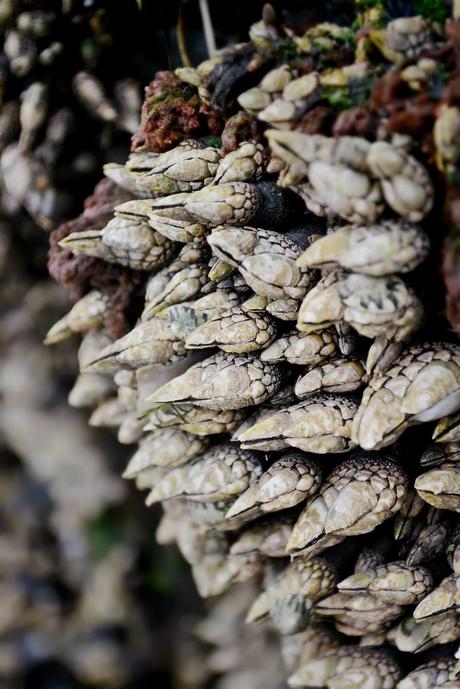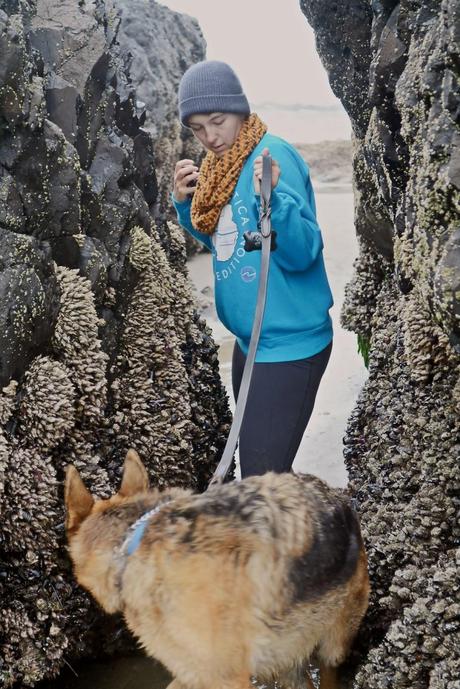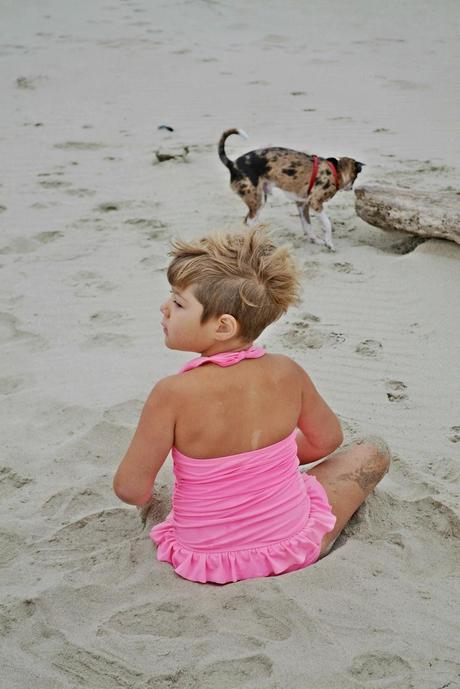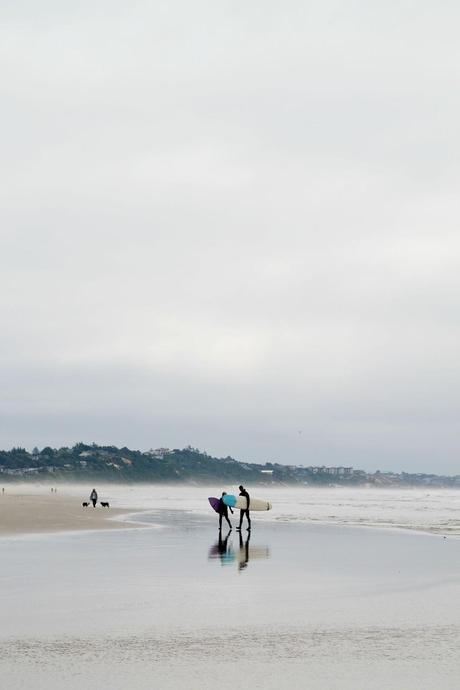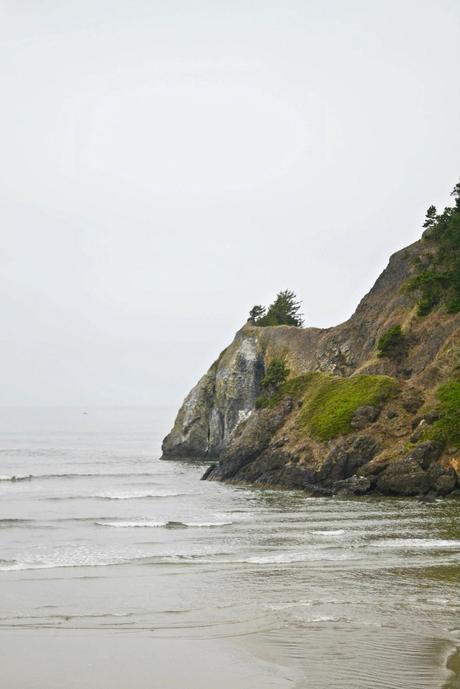 Agate Beach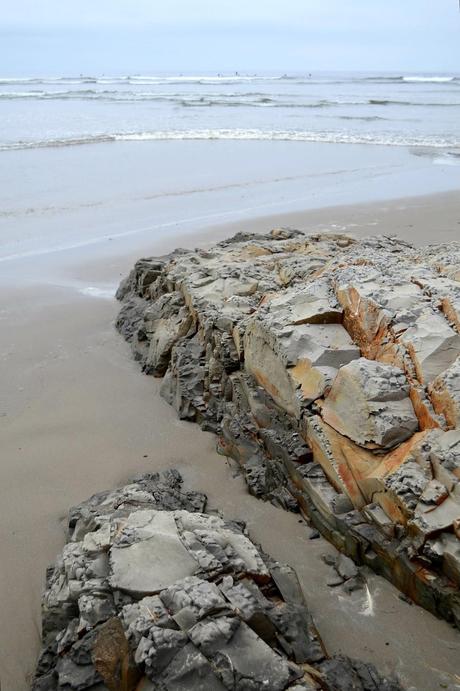 There were no agates to be found on Agate Beach. Just clay, which was cool in its own way.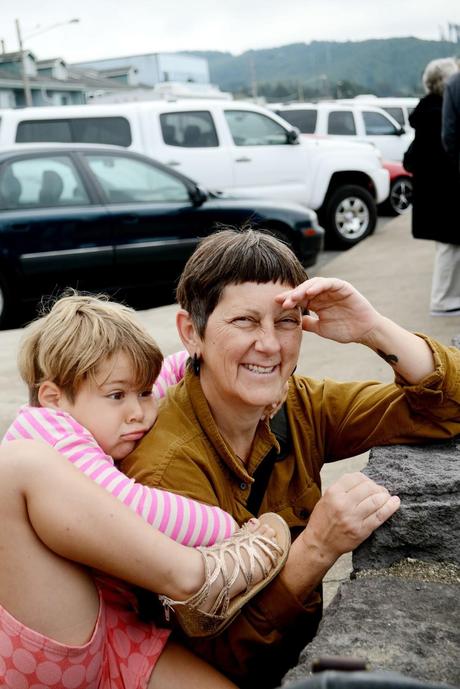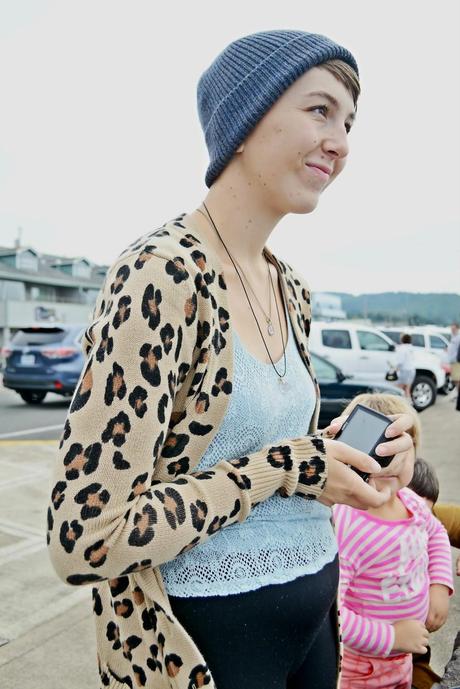 Depoe Bay was our last stop for the weekend. I wanted fish and chips, but all the restaurants have some sort of agreement to price everything as high as they possibly can. Tourist towns suck. The view and the pod of gray whales was worth the stop, though. 

♠