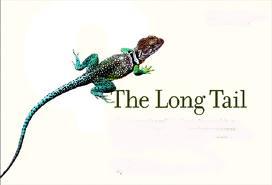 Long tailed Keywords
When we talk about blogging, traffics come in front of us. Last year my blot got 75 percent traffics from search engines referral and more than 80 percent searching referral came from long-tailed keywords. It revealed that long-tail keywords are more valuable to grab lots of traffics from search engines.  In these days search engines prefers long-tail keyword to enter in any site and long-tail keywords are working actively rather than short-tailed keywords. Short-tailed keywords are high competitive and hard to get traffics through search engines results.
We need to do adequate study and research keywords, before writing any articles or post. This helps to get quick ranking as well as search engine visibility to drives tons of traffics. Therefore keyword research is most important job to write quality content as well as SEO friendly blog. Content should be fill with specific long-tailed keyword which is most searchable in the internet. People are searching different queries and we should know what people are offering or preferring. So that content should be consist with research base data, evidence, analysis, conclusion and long-tail keywords.
Last year I have tested may content with long-tailed and found positive result with large number of visitors. It shows that long tailed keywords help to solve the queries of the visitors and search engines also prefers while searching any keywords in search engines. How to Select Long-tailed keywords: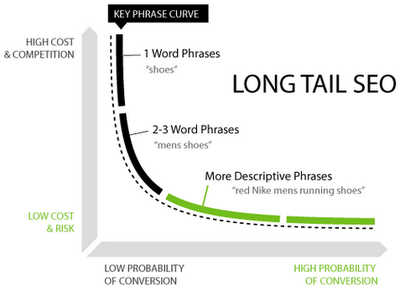 Long-tailed Keywords
There is simple way to select long tailed keyword to your content. You have to research keywords according to your niche contents. You can use Google Keyword Tool to study the keywords and its results. You will get detail ideas from   Google keyword tool and apply in your content but content should be specific as well as under your niche market. Google keyword tool help to find out that what people are searching under your niche and which keywords is high or low competitive. Suppose if you are blogging under your technology niche then you have to know that what people are searching about business and you can you long-tailed keywords, which are less competitive compare with short tailed keywords. Therefore, you have to well study for your niche as well as which keywords are more suitable and how can you get traffics to your blogs or sites. There are billions of sites and which have already used lots of keywords but you need to know what other bloggers or web publishers are using keywords for their niche blogs. So that you can study the behavior of your niche competitor and find out their weakness and you're your ideas.  
SWOT
(Strengthen, Weakness, Opportunity, and Thereat) analysis also helps to find out your position in search engines. i would like to explain the SWOT analysis in short way
 as below:
S- Strengthen:
 it is positive part to your sites. So that you have to find out the strengthen part to your sites. To find out your strengthen part, you have to study about your competitive bloggers strategy and what they are doing to get traffics. If you found your competitor's weakness part them you will be powerful to defeat them easily. Most important job is to find out what other competitors are using keywords to get traffics to their sites.
W- Weakness:
it is negative status to your sites and help to improve your site where is lack. It is important that to know where is your lack and why your blog or site getting low traffics. If you get clues then can easy to improve your site or blog. So that, you have to do the weakness parts of analysis to your sites.
O- Opportunity:
You may have lots of opportunities to grab tons of traffics to your sites. So that you have to know your opportunity to your site and how to use your opportunities at the right time. Opportunities may come without knowing yourself. So that you have to analyses the opportunity part to your site and work with your strategy to get goal achievement.
T- Threat:
it is a great challenge to your site. You should know the where form you are getting challenges and how to solve it? Spamming, hacking, low trafficking, low ranking, low search engines visibility are major challenges for a blog or sites. So that you have to know the threat to your site. It helps to improve to your site or blog and keep safe to your site from thereat. Knowing or unknowingly you are getting challenges from different sources while blogging but you need to take better action to tackle with all kinds of challenges.
In conclusion, you have to do keyword research and make a frame work to get high traffics rate through search engines referral. It is a short and sustainable way to get traffic for longer time. Therefore, you should write quality content and includes some long-tailed keywords. Use keywords analysis tools to get keywords clues and find out which word are most searchable and which words are high or low competitive in search engines.