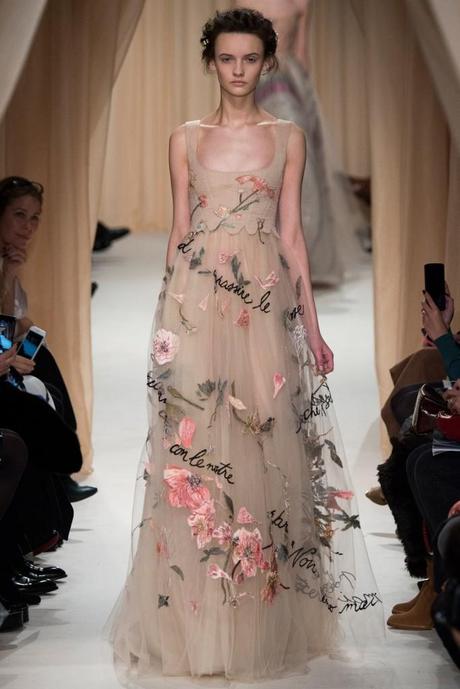 The spring Haute Couture shows are on in Paris right now. These collections are always something I take an interest in because I'm always in awe of the artistry that goes in to a couture collection. From the minds of great designers, and expertly articulated through the fingertips of the highly skilled artisans who put the finished gown together, so it can be sashayed, ever so beautifully down the runway. In my mind, the Haute Couture collections are the most important shows because they are the yard stick to which everything else in fashion that season is measured. Their influence is far reaching, from the ready-to-wear collections, the high street stores, down to the mass produced chain stores like Target, etc. Trends are constantly changing and it's so easy to fall into the trap of buying what's considered hot and happening every time you walk into a store. It is no longer seasonal, even though it is still defined as such by the designers designated seasonal collections. Trends outlive seasons because they are a constant movement, an ever changing, living and breathing part of what makes up style, the other side of fashion. Thankfully, the influence of the haute couture is not fast moving, but long and slow and if you pay any attention to street style, you will notice the effects of the couture shows, long after the next collection has hit the runway.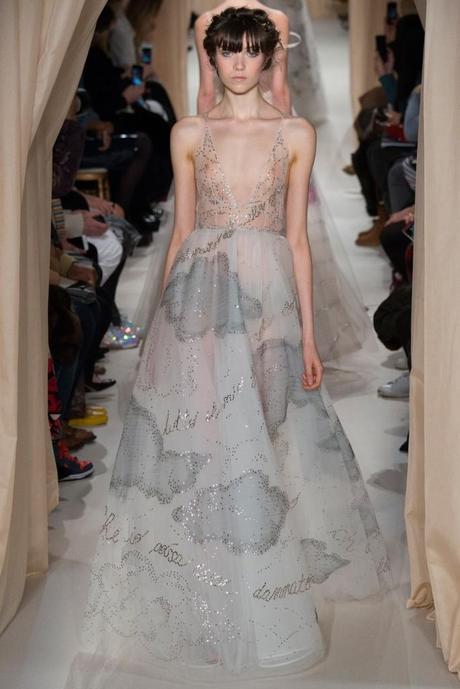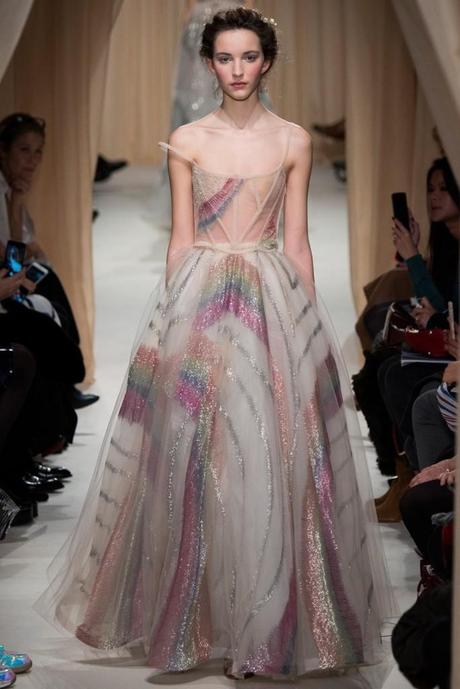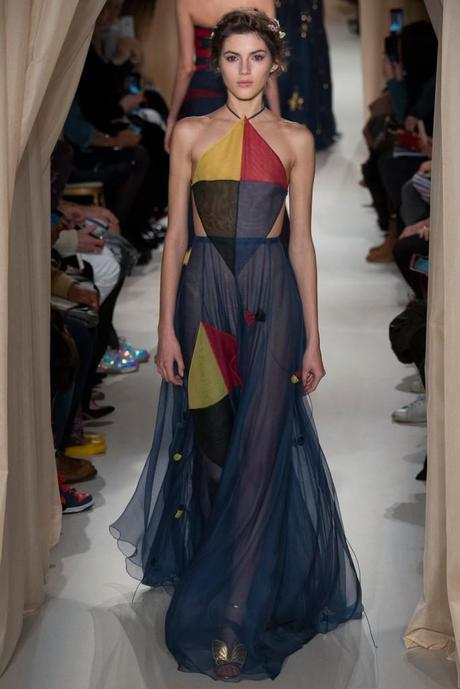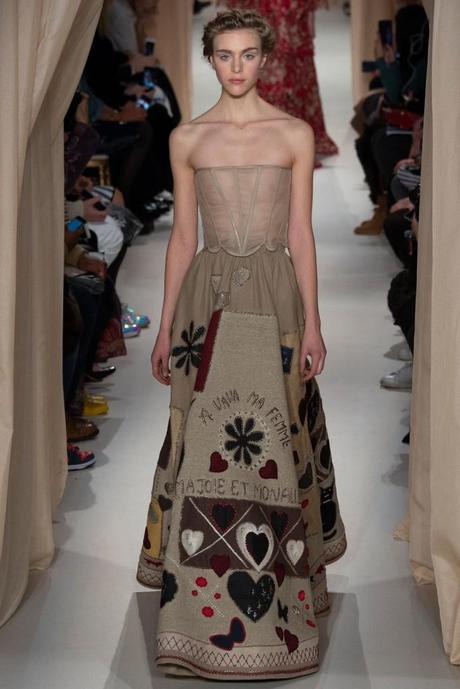 Valentino is always one of my favourites and looking at these frocks, how can you not appreciate their beauty? Moving art, wearable art, oh how divine would it be to actually get to wear one of these exquisite gowns? Dream, dream, dream Heidi… I've just notice the shoes on the blue gown above, the one which looks like it has a kite on the bodice. I'd like to see more of those shoes, wouldn't you? Notice how many of the shoes on the audience are sneakers? I just thought it was interesting to point out, gave me a giggle anyway.
Here's to a wonderful day, or sweet dreams to you – depending on which part of the world you're reading this.
love & light, Heidi xo
Source