Its been a while since I have posted something on my blog of my own.
Like take for instance I have done a lot of book reviews, book release day posts and the list goes on. And also did write contents for various websites and earned a lot of money. But Honestly speaking blogging has been the only thing constant since last 8 years. But whats more to it.
How do I improve myself and become best at it.
At times I feel lonely because of the work that I had undertaken, was completely out of the box or I was the only one doing it with no one in the vicinity to understand what I'm doing.
Blogging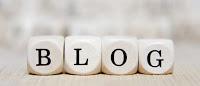 Yes, there are thousands of bloggers in the country and even more in the world. But back in 2010, I was the only blogger among all of my friends. Did get in touch with a senior in Engineering, who was blogging. But to say we both were the only bloggers in the college, working on two very different blogging world. He was into technology and stuffs. I was into creative writing, book reviews, motivation and a lot many posts basically mostly on literature.
I did try writing about technological stuffs and was rewarded with a good amount of money, but didn't continue it for long.
Network Marketing (eBIZ.com Pvt. Ltd)
Wow! Its a wow world.
Everything I'm today and will be is because of Network Marketing. It was this world, where I could be myself, without the fear of the world outside of the meeting rooms and presentations.
Let the world do the talking, I had my achievements do all the talking. Yes, accepted I didn't work much, though still trying to become a full fledged Network Marketer forever.
I had my friends doing it, but eventually they left and even I wandered off into negativity and that had an impact on me. How come even after working so hard, motivating my downlines, all have quitted

or didn't work

after a year or two

.
I was that kid who at the age of 18 earned his first check of Rs 1800 (
deducting
TDS).

Let me say you none of my family members, relatives, had any idea what I was doing. Felt so lonely then, I was like this kid who knew everything, but couldn't make anyone understand. People had their own prejudice over being elders and knowing everything. I assure you none of them, know anything about the beauty of Network Marketing and its Universe.
Again alone!
Believe me there are millions of Network Marketers in the world, but in India people are still after the 9 to 6 job. Get into a Government Job, do tuitions, become a clerk, atleast get a Bank PO (
preferably Government Bank
)
and what not.
Please! For God's sake STOP!
I would love to challenge those elders try getting one for yourself and then advice. Else just carry on with your stupid life, but become best at something you would love to do for the rest of your life.
Stock Market
Take my words for granted "Blogging and Network Marketing are the only two platforms where you can create a WIN- WIN situation." Nowhere else in the world does any opportunity has the power to change human lives once and for all.
Yeah! Stocks have existed since a very log time. But believe me I'm the only one talking about Stocks and stuff in my family or friends alike.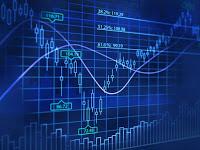 There are some millions and millions of people trading in stocks every single day but let me ask you, how many people you know are trading in stocks.
Very less! May be none too. Its a risky business to be in, but still then India's market depends on it very existence.
Again lonely!
Accepted you will earn a lot, but again, it is you who will earn a lot alone. Lonely you, earning or loosing. Alone how long will you survive. Yes, you might teach a few to learn about it, but will they invest or atleast try to be different.
The answer is NO! They will wake up in the morning again and get ready for their 9 hours job. Will come back home, cook, play with kids or dogs, go for a movie, plan for a weekend getaway- cancel it, watch some stupid TV Series drink, smoke, will go to night clubs and come back home and sleep.
Even before they understand what happened, they wake up to a new tomorrow Monday! Hell Monday!
Is this what life is all about?
Then again I wasn't writing this blog to talk about life, I was writing about the things I did that I had no idea of it in the first place, but invested my time in it but was alone as I took a path less traveled.
Robert Frost's poem might inspire you to take the road less taken but it doesn't says about its vulnerability and how intimidating it can be.
Believe me life will never be the same again once you have taken the risk of going on the path less traveled. It has its own adventures, frustration, achievements, thrill, fear and a lot more. I just wish I had someone experienced to help me in the journey.
Or atleast have somebody to understand what I'm doing. To share without being judged.
Will I ever find the one who can understand or atleast listen to what I have to say?
Thought provoking though!