Sophie Powers' debut single, Lonely Army is a strong first impression. It's got pop, with rock, with teen angst and power all rolled into a 2:55 introduction to what we'll be looking to see continue in the future.
The 16-year-old Toronto artist shouts out Avril Lavigne as an influence and artist she looked to when she was finding her voice and sound. And after a listen to her singing on the first track we get to hear, we get it. It might be almost 20 years now (HOLY COW!) since Complicated kicked off that career, but the influence lives on here, in young Sophie Powers.
Because Sophie is new on the music scene, new to us, and new to you, we caught up with her for a LONG Q&A and a round of 5 Quick Questions so we can all get to know her a little better.
First, hit play to listen to Lonely Army, then keep scrolling for the Q&A fun!
Sophie Powers - Lonely Army
Sophie Powers, The Long Q&A
1. Early Mornings or Late Nights: Late nights
2. Sweet Treats or Salty Treats: Sweet Treats
3. Long Walks or Long Drives: Long Walks
4. Leather or Denim: Denim
5. Boots or Running Shoes: Boots
6. City or Country: City
7. Big Parties or Small Get-Togethers: Big Parties
8. Acoustic Guitar or Electric Guitar: Electric Guitar
9. Netflix or Disney+: Netflix
10. Ballads or Bops: Bops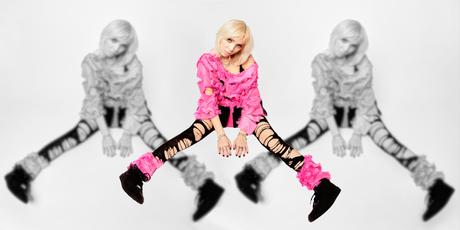 11. Coffee or Tea: Tea
12. Movies or TV Shows: TV Shows
13. CDs or Vinyl: CDs
14. Cake or Pie: Cake
15. Summer or Winter: Winter
16. Cats or Dogs: Dogs
17. iPhone or Android: iPhone
18. Coke or Pepsi: Neither
19. Paper Books or E-Books: Paper Books
20. Handshakes or Hugs: Handshakes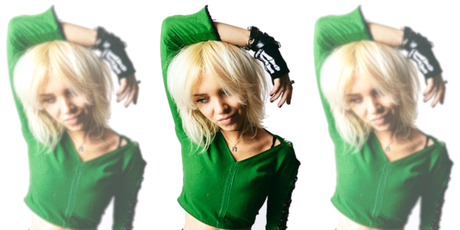 21. What was the first song you performed in front of an audience?
The first song I performed in front of an audience, as early as I can remember is age 4. I had a solo in the school concert as a panda bear singing 'pandemonium'. I told way too many people I would be the next Hannah Montana after that performance.
22. Who is the celebrity you'd most like to meet?
Margot Robbie. She acted as one of my favourite DC characters Harley Quinn and I couldn't have named someone better for that part. I've always been a super huge DC comics/Marvel fan and was always reading comics when I was younger. It would be really cool to discuss how she embodied the character I always looked up to so well.
23. Which TV show you'd most love to hear one of your songs on?
Hearing my songs in any of my favourite anime shows like: Black Clover, Jujutsu Kaisen, Haikyuu!! Or Attack On Titan would be epic. Un-animated Tv shows however would be Gossip Girl or 90210.
24. What was the first concert you went to?
The first concert I went to was a Bruce Springsteen concert when I was 9. It was at the Air Canada centre and my parents took me. I remember it very well.
25. What is your favourite social media platform to interact with fans?
Instagram. It's easy because I spend the most time on that platform and I get the most messages on there. I enjoy reading/responding to as many comments/dms as I can.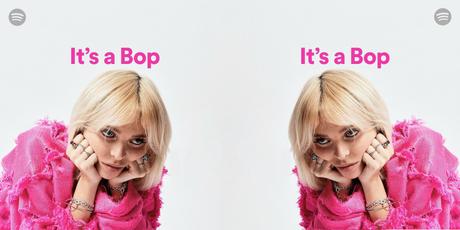 26. What is your go-to karaoke song?Honestly
Bodak Yellow by Cardi B or Yikes by Niki Minaj. I become a different person when those songs come on.
27. What is your hidden talent?
I've dislocated both of my shoulders multiple times from playing sports, so now I'm super flexible and can reach around my whole face with both.
28. What is your favourite ice cream flavour?
Vanilla Sundays are the only form of ice cream I really eat. Sooo good.
29. What song always makes you want to dance?
Tongue Tied, Poker Face or Thriller always make me want to dance.
30. #1 creative outlet, besides music?
Fashion design. If I'm not singing, I'm designing something.
Thank you to Sophie for answers all 30 questions. Now it's time for five more in her very first round of 5 Quick Questions. Enjoy!
5 Quick Questions with Sophie Powers