VN:F [1.9.17_1161]please wait...Rating: 8.0/
10
(1 vote cast)

Since 1992 London Calling has been the main artery for indie London music flowing to Amsterdam two times a year. This year is no exception and, with a spring line-up already shaping out to impress this 18 and 19 May, we can confidently say that newbies have gone the way of synthesizers and live beats. It's all about blending electronics with the power of guitar riffs and drum sets – and it's starting to sound, real good.
Amsterdam's only English music bloggers Mokum Groupie are all over the London Calling scene. They suggest hopping on board the hype train and going with it for a night: drench yourself in sweat and pints of Dutch pilsners, and get away with calling cigarettes "fags." But do you research before hitting the venues on the roster and find your picks of the party. They recommend three bands that should be on your watch list: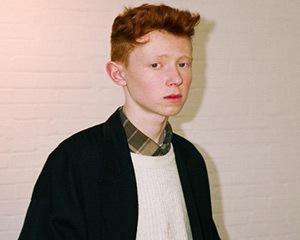 King Krule
: This British youngster is also known as 'Kid Zoo' and has already inspired an international following. Called a "guitar man who plays rock and roll," the King has a signature style that's a throwback to another king: Elivs. His music, however, follows no trend, and has been described as Dark and New Wave, with Dubstep vibes thrown in. But emphasis is on the soul stroking guitar sounds and angsty vocals.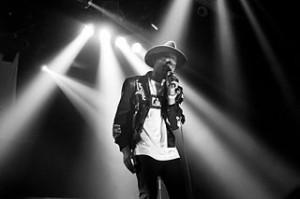 Theophilus London
: Fresh lyrics that flow with a surprisingly electronic guitar sound are generating a lot of buzz at this year's spring edition. The Trinidad-born Londoner's music is called "genre-bending approach draws from a range of styles, from soul-pop and post-punk to electro and contemporary R&B," by top critics. His newly released Timez Are Weird These Days is at the top of rap charts. Catch him on this tour, before his shows start selling out!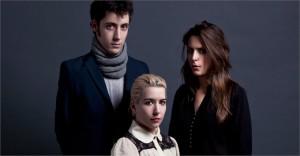 Austra
: Canadian electropop leaders, Austra are a welcome edition to London Calling this year. Called an "outright stunner" by New York Magazine and labelled
the
band to watch on the 2012 music scene, they have certainly earned credits from the critics. Audiences too will fall in love with the ethereal electrnics, sweet lyrical sounds of front woman Katie Stelmanis. Blend all of that with some very danceable beats, and it's sure to be a stellar show.
© 2012, Amsterdam City Tours Blog. All rights reserved. On republishing any part of this post, you must provide a link back to this original post
VN:F [1.9.17_1161]please wait...Rating: 8.0/
10
(1 vote cast)VN:F [1.9.17_1161]Rating:
0
(from 0 votes)