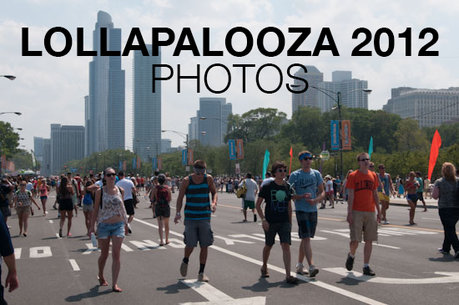 Photo Credit: Andrew St. Clair
21 years after its inception, Lollapalooza is a festival that does almost everything right. For quite a while now, it's been in a very convenient area and had excellent line-ups, even compared with competing fests such as Bonnaroo, Coachella, and Outside Lands. When done right, a great festival includes bands for everyone, and Lollapalooza does this to near perfection. Among the headliners: Jack White and Red Hot Chili Peppers, Justice, Kaskade, Bassnecter and Santigold (for the dance crowd), Black Sabbath (for the over 40 legacy band crowd), and yes, The Black Keys (who have seemingly headlined every goddamn festival in existence this summer without any disappointment).
Lollapalooza involves walking a fine line. On one hand, there are some amazing, well-known artists that you just have to see. On the other hand, though, festivals are perfect for discovering artists that might not be on your radar just yet, like JEFF The Brotherhood, Anamanaguchi, Chancellor Warhol, Laura Warshauer, FIDLAR and Bear In Heaven. Trust us, riding that line pays off in the long run. Unlike some festivals, the stages are dedicated to music and music only — there are no comedy tents or areas for movies. Let's be honest, most people don't pay up to $230 bucks for a 3 day pass to see a group of potentially unfunny comedians or College Humor shorts available on the internet.
CONTINUE READING OUR LOLLAPALOOZA 2012 RECAP HERE