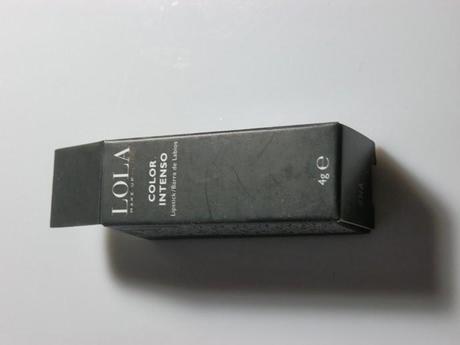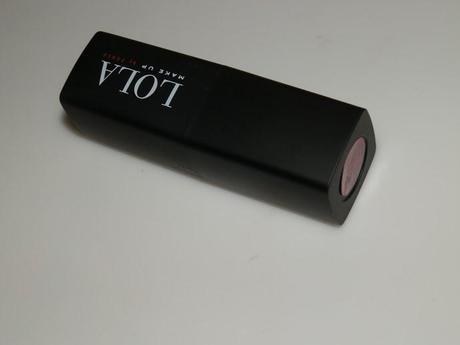 I quite like Lola by Perse, I have a chance to try most of the range at the blogger events, makeup brushes are quite soft, eye shadows are quite pigmented, but the only problem is the brand is not available at smaller M&S. It's not available here in Staines.
You can see from the swatches that this lipstick has got blue tints.
This lipstick looks much lighter on the lips than I expected, it has got small glitters, its pearly & a bit iridescent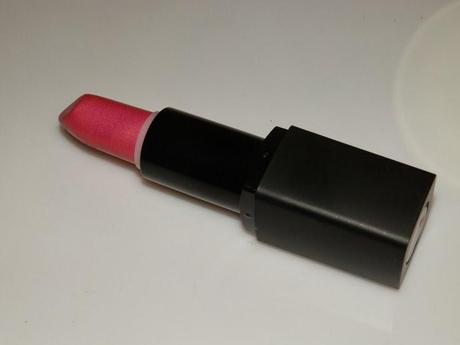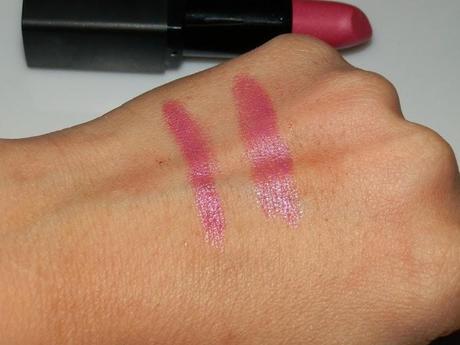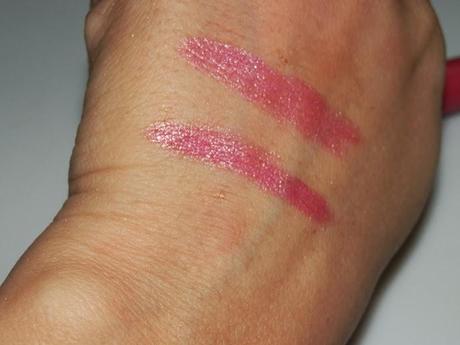 Honestly I would never ever think that I would love this shade, I still prefer to apply a little bit lipgloss on top.