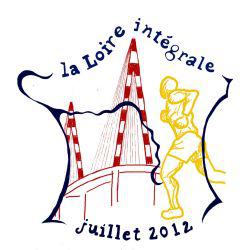 Hello to you all,
We inform you that the site of the LOIRE INTEGRAL has been online for a few days: http://www.loireintegrale.fr/ but not yet noted on google. After consultation with registered runners, we offer accommodation in terms of two possibilities: either in the individual tent (as advertised) or tented marquees (48 m²) to keep the feel of the group and enjoy a larger living space. To date, seven runners are on the Loire and 5 on the INTEGRAL ORLEANS-OCEAN.
The Loire, the longest river in France with its 1012 km, sometimes mysterious, majestic, haunting, sometimes shy, distant and discreet, has always aroused great interest, special attention. She is beautiful and changeable: from morning to night, from one season to another, she dresses and undresses, rumbles, rolls and marvel.
About the Loire Integrale
Loire original, long-distance runners, and in love with this mythical river, we invite you to experience an  ultrarunning adventure of 1025 km in 17 stages from July 11 to July 27, 2012: THE COMPLETE LOIRE
You will follow the Loire, discover its five regions (Rhone-Alpes, Auvergne, Burgundy, Loire and Centre), and pass through 12 departments, starting from the source (Mont Gerbier of Reeds) to the estuary: the Ardèche, Haute-Loire, the Loire, the Allier, Saone-et-Loire, Nièvre, Cher, Loiret, Loir-et-Cher, Indre-et-Loire, Maine-et-Loire Loire-Atlantique.
You will take the county roads, municipal, walk along the canal from Roanne to Digoin, the side channel of the Loire and you will follow largely the bike path of the Loire.
We also propose simultaneously, a half Loire: the ORLEANS-OCEAN, 410 km, in seven steps from Saturday 21 to Friday, July 27, 2012.
We look forward to sharing this journey with you and if you feel like it, go to the source of the Loire Wednesday, July 11, 2012.
For more information, please contact us …
Friendships and sports Annie & Dominique Chaillou