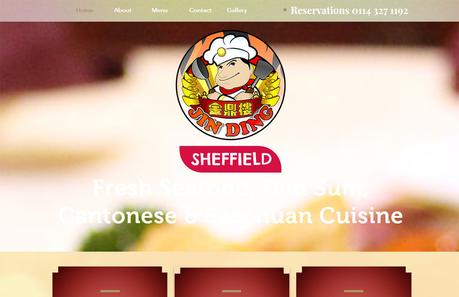 Key SEO On Page Elements Missing
The main things to optimise for a website are the Page Titles, the Meta Descriptions, and adding H1 tags to each page.
The website for Jin Ding has not got the main keywords in the page title, it simply says "Jin Ding Sheffield", when it should really say "Jin Ding Chinese Restaurant Sheffield".
They also have the same meta description and meta keywords on each page of their site, which can harm their rankings due to the panda algorithm.
Finally the H1 tag is missing on 3/4 pages, and the homepage H1 should read something like "Welcome to Jin Ding, Authentic Chinese Restaurant in Sheffield".