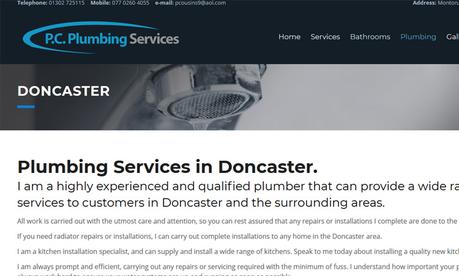 Keyword Cannibalisation on Location
So the term keyword cannibalisation refers to when a website is targeting the same keywords with more than one page. This confuses Google as to which one they should rank, and as a result they are both given partial weight which leads to them both ranking poorly.
In this case they have a page for the location "Doncaster", but their homepage is already optimised for that location, which could be lowering their rankings for their key term.
To fix this they should delete the Doncaster page and redirect the url to the homepage.