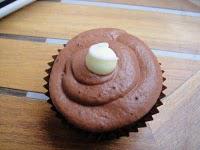 We all know what we have to do on Friday evenings, but you don't necessarily have to wait till the evening to start enjoying the end of the week. On the last Friday of every month (Between 10:00 - 3:00 through September), the wonderful people of Brindleyplace have a Local Produce Market. It's a great place to go with the family and shop for some locally produced cider, roast beef, or jams and chutneys (and much more) while you listen to some soothing music.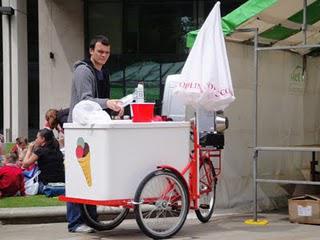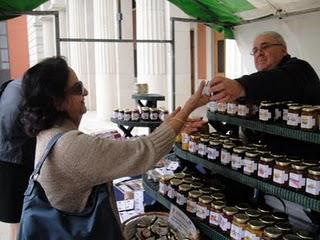 During the first Local Produce Market amongst other things there was a delicious cupcake stand and even a cooking demonstration by a local chef. So yes "local" is the keyword and not only is it a fun place to spend your lunch hour (if you are unlucky enough to work that day), but also take in the smells of freshly made samosas and crepes.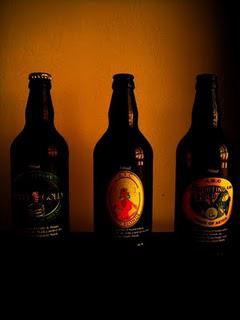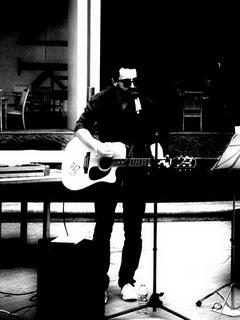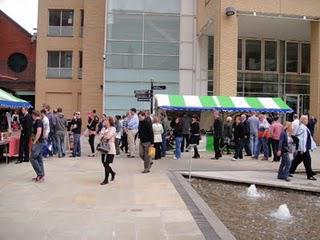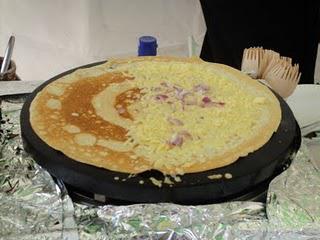 So whether it is to support the local community or simply support the rising hunger of the rats in your tummy, make a date with the Local Produce Market in Birndleyplace in the centre of Birmingham, UK for a fantastic day out.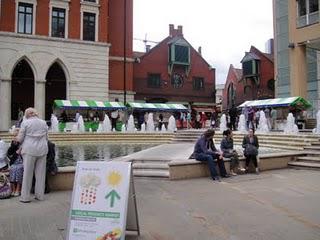 Since my photographs might not completely entice you, I am adding a link to the friendly neighborhood photographer Charles Davis' post who too was present and captured the moments in all their true glory.
Link: Charles Davis Brindleyplace, Local Produce Market